She wants to work in construction and she is in the race to become Miss Teen Overijssel. That is quite something. Because not a day goes by at Lian Smit without something popping out of the socket. About the resilience of an optimistic girl from Sint Isidorushoeve. "I'm a bit unlucky."
This article is from the Stentor. Every day a selection of the best articles from the newspapers and magazines appears on NU.nl. You can read more about that here.
Stacking stones, great job. Bricklaying? Very nice too. Lian Smit (17) is one of the few girls who follows construction training at the ROC. She likes the world with the sober people, and she wants to build houses. It's not really hard work though. "It's not physically possible," she says. Because not a day goes by without a finger, elbow or whatever pops out of its socket.
Nothing can happen spontaneously
A limitation, she calls it herself. "I'm very hypermobile. My muscles are a bit longer, so my joints don't have enough support and are too mobile." When writing something simple or lifting heavy things, things can go wrong just like that. And then she also has rheumatic complaints.
She laughs. "It's normal for me. It's a bit of a bummer sometimes and I sometimes have a bad day, but I try to deal with it as positively as possible."
Pretty clever, because spontaneous actions are not really in it. "I have to plan everything and sometimes take a step back. Especially with weather changes. A classmate says: isn't it nice, that fresh weather; for example, I can't get out of bed because of the back pain."
And that while she likes everything. Yet that is not the main reason that Lian participated in the casting for the most beautiful 'teenager' in Overijssel. "It came my way. Danae Slooff, winner of last year's election, scouted me. I went sober and suddenly I was in the last twenty."
Why she participated? She is concerned with the exemplary function, the podium that you automatically get thrown into your lap as Miss. "Where I am now, I didn't just get there. It takes quite a lot of effort. But I also want to tell others: never let your limitations get in your way. Follow your path. I succeeded in that too."
Target of the class
Her mission is that no one should be left behind. As happened with Lian once. "I was bullied quite a bit in the past. I was a bit more put than others and often had complaints. That made me the target of the class. I let it happen, because all together against one, you don't win that ."
She went to a new primary school and changed sports clubs. That helped, but: "It's ridiculous what they did to me. No one should ever experience what I went through again. If I can tell my story in primary schools and encourage children, that would be great. My disability has taught me to have a positive attitude to life. I feel comfortable in my own skin and do what I like. And the people who bullied me back then? They don't even dare to look at me straight anymore."
Will she win the Miss Teen Overijssel pageant on March 19? Lian doesn't dare to estimate her chances. "We have a nice club, I wish it for everyone. But I hope the title goes to someone who will do something good with it."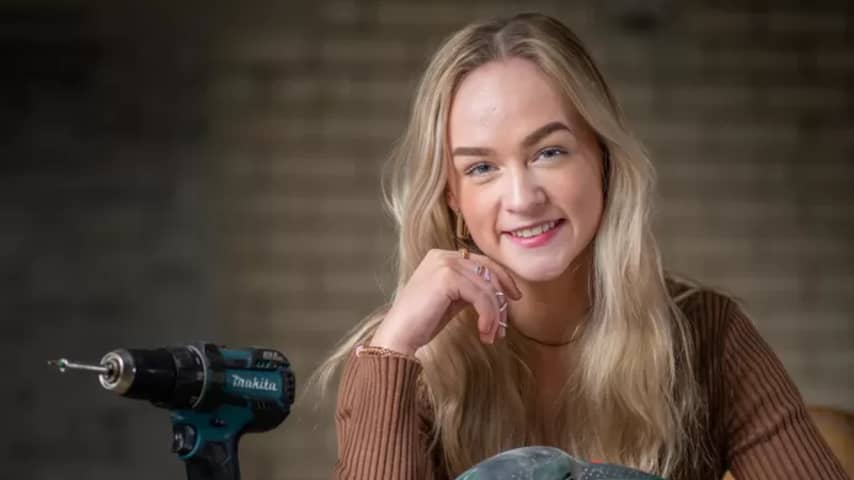 Lian Smit, an optimistic unlucky guy. Photo: Wouter Borre
---
---