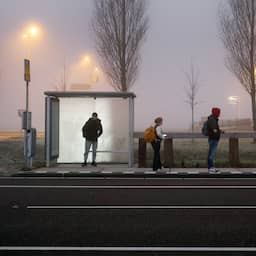 By our economics editors
---
March 10, 2023 at 10:05 am
Travelers are also hindered on Friday by strikes in regional transport in Friesland, Groningen, the Achterhoek and Limburg. There are fewer buses in particular. In the meantime, employers in regional transport are calling on unions to take a six-week breather and return to the negotiating table.
Transport company Arriva says that most trains in Friesland, Groningen and the Achterhoek are running, but not in Limburg. Buses are canceled "to a greater or lesser extent" in almost all regions where Arriva operates due to the strikes.
All in all, half of the regional transport runs, according to the Association of Public Transport Employers (VWOV).
Bus and train staff from companies such as Arriva, Qbuzz and Keolis have been on strike more often in recent weeks. They fight for better pay and a reduction in work pressure. Strike days are also planned in the coming weeks. This is also the case on Wednesday 15 March, the day of the elections for the Provincial Council and the water boards.
Employers in regional transport asked the unions and staff on Friday morning to refrain from strikes for the next six weeks. "We want to redo the collective labor agreement puzzle with trade unions. We can do that if there is a breathing space."
Employers want to talk again when strikes end
VWOV chairman Fred Kagie says that both the unions and the employers want to sit down again to talk, but that, according to him, this is only possible if a breathing space is announced and staff therefore stop the strikes. He wants to start again with a clean slate.
According to the employers, the reopening of the talks should not only be about the wage offer: the VWOV also wants to make the work attractive to students and returnees.
---
---