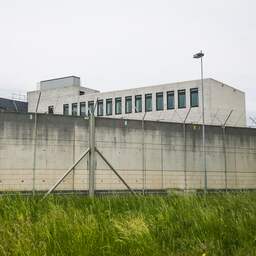 By our interaction editors
---
09 March 2023 at 12:31
What exactly is TBS? In which cases is the measure imposed? And what is the difference with a prison sentence? NU.nl crime reporter Joris Peters was ready for all your questions about the TBS measure. Read his answers to the best and most frequently asked questions here.
Reader: What exactly does TBS treatment entail?
"The bottom line is that you are being treated for a disorder. When imposing a sentence, the judge has found that you have a certain personality disorder (or several) that influenced the commission of the crime. To prevent you from If you make another mistake when you get out, you will be treated."
"If the chance of recurrence is high, this must be done in a TBS clinic. If not, the treatment can also take place in an addiction institution or psychiatric hospital, for example. The latter is called TBS with conditions. The first is TBS with compulsory treatment. "
Frans: When is TBS imposed?
"It is imposed if someone is diagnosed with a disorder that has influenced the commission of a crime. You must have been found guilty of a crime that carries a minimum sentence of four years in prison. A disorder is diagnosed that has played a role And there must be a good chance that you will relapse if you are released without treatment."
Henk Jan: What is the chance of recidivism (going wrong again) among criminals who are sentenced to TBS?
"According to the latest figures, slightly less than 30 percent of ex-tbs patients commit a serious offense again within five years after discharge from the tbs measure. This is therefore not the case with more than 70 percent."
Saskia: Does the TBS measure actually help for a safe return to society compared to prison?
"Yes, the chance that you will commit another crime when you get out of prison is greater than if you had a TBS."
Ruben: Can you also get TBS without getting a prison sentence?
"That is certainly possible. Then a judge determines that you were completely insane at the time of committing your crime, for example due to a psychosis. The judge then says that you could not really do anything about it because you are ill. For that you have to treated and then you only get TBS."
Ruben: Can you get TBS where you can go outside the clinic from the start?
"Yes, you can. Then you will receive a TBS with conditions. Then the judge has determined that the chance is not very great that you will repeat a crime when it comes to committing a crime, but that you do need treatment. For example, a psychiatric treatment or compulsory medication. The probation service monitors whether this also happens."
List: I see that people are sometimes sentenced to both prison and TBS. Why? Surely someone with TBS is not responsible? So what does a prison sentence contribute?
"That has to do with the degree of accountability. If you are completely insane, then you will not receive a prison sentence. But if you are partially insane, then you are. Because then you can be held accountable for the act."
Cariel: Is TBS sometimes imposed if no personality disorder has been diagnosed?
"No. Experts such as psychologists and psychiatrists are asked what their assessment is about someone."
Travels: Why are TBS's allowed to go on 'probationary leave' after some time and who judges whether someone is ready for it? When that happens, you hear (too) often that someone "has escaped the attention of the supervisor". Tbs aims (as far as I know) to protect society against individuals who are unfit to function in society, but the practice is sometimes different.
"Because the intention is for someone to return to society. And that includes leave, which is, as it were, an exercise. It is a big misunderstanding that this often goes wrong. But when it goes wrong, it is almost always news immediately. you can get the feeling that it often ends wrong. There are about 70,000 leaves per year for TBS patients, accompanied and unaccompanied. Less than 1 percent per year do not return or do not return on time."
Edwin: What happens when someone is out of treatment?
"Sometimes a TBS prisoner cannot safely return to society despite treatment. For example, because he does not cooperate with his treatment. Then he can be placed in a long-stay ward (department for long-term stay) of a TBS clinic."
"The TBS detainee does not receive intensive treatment for the disorder in such a long-stay department. Psychological and medical care and the necessary security are central. The stay is not aimed at returning to society. That is why the TBS detainee is not given leave to prepare for reentry into society."
---
---