---
09 March 2023 at 22:30
An FC Volendam supporters' evening led to a heated discussion on Thursday between, among others, chairman Jan Smit and Jaap Veerman, the chairman of the supervisory board. The subject of conversation was the power struggle that has been going on for some time at the Eredivisionist.
Smit called his native village the eighth wonder of the world during an introductory talk. Then the 37-year-old singer and presenter went in with a straight leg.
"This village is also poisoned by jealousy, stupidity, incitement and rancour," said Smit, not quite clear who he was referring to exactly. "They spread lies and stab a dagger in a back laughing. We are here to tell the truth."
FC Volendam was promoted to the Eredivisie after thirteen years with trainer Wim Jonk last season and is now fourteenth. Yet there is criticism of Jonk, technical director Jasper van Leeuwen and director of football development Ruben Jongkind, who call themselves Team Jonk together with a few confidants.
They would take over the club, spend too much money and underperform the youth academy. The supervisory board recently wanted to terminate Team Jonk's contracts as of 1 April and prevented the appointment of Keje Molenaar as vice-chairman.
Chairman Smit says he felt "screwed" and responded last Tuesday with the message that the commitments of Jonk, his staff members and management will be extended until 2026. That same evening, the board and the supervisory board sat at the table for more than four hours. That conversation resulted in a temporary truce in the power struggle.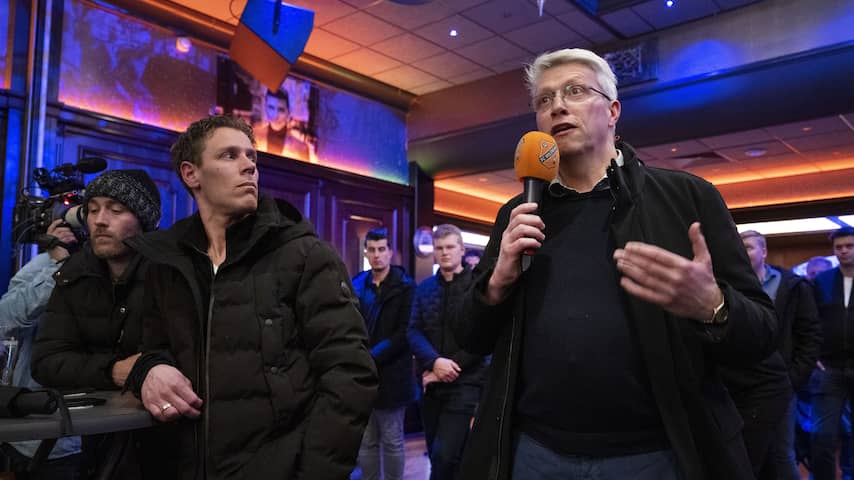 Supervisory Board chairman Jaap Veerman asserted himself from the audience. Photo: ANP
Smit and Veerman throw mud
Part of the approximately three hundred supporters in De Jozef in Volendam shared the criticism of the supervisory body at the information evening. "Why do all youth teams play so low?" one fan wanted to know. Jongkind replied: "Because we let talents play football against older boys. Just like Ajax does with boys like Matthijs de Ligt."
FC Volendam has a deficit of 1.2 million euros on a budget of more than 9 million euros. "But that can be almost 2 million euros," said chairman of the supervisory board Veerman suddenly from the audience. "What if we stay in the Eredivisie, then we have to pay bonuses."
"I think this is so low of you, Jaap", Smit responded. 'We talked for four hours on Tuesday and you from the Supervisory Board approved everything. Then we smoked a peace pipe and now you start like this. I prefer not to say it, but I personally guarantee a deficit of 1.2 million euros."
It is also highly questionable whether everything will work out between Jonk and the supervisory board. "You didn't want to renew our contracts, Jaap," said the trainer. "While the club is finally doing well again. The stadium is full again and children wear orange shirts. You think it is also a passed station that Keje Molenaar is on the board. But that is not it for us."
After a dramatic start to the season, FC Volendam has found its way up in the Eredivisie. An away match against leader Feyenoord awaits on Sunday.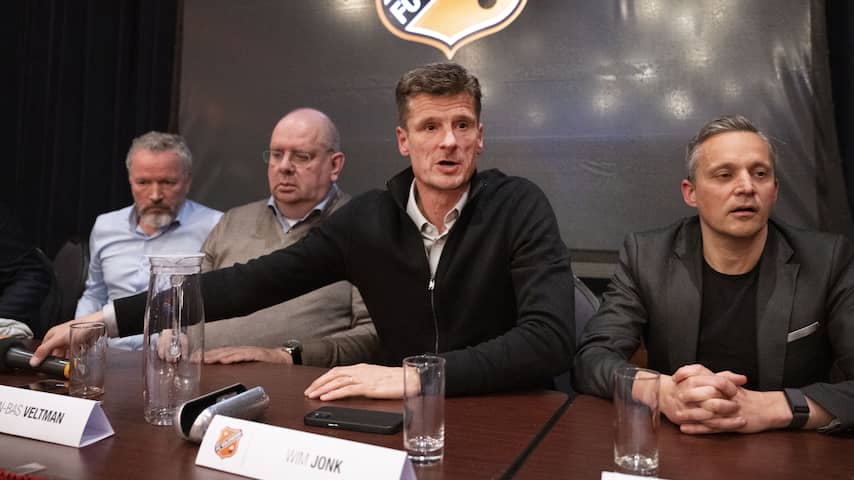 FC Volendam coach Wim Jonk also had his say on the information evening. Photo: ANP
View the results, the position and the program in the Eredivisie
---
---