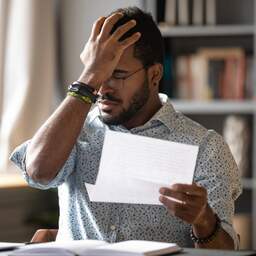 2.2 million private individuals and entrepreneurs filed their tax returns in the first week of March. That is 252,000 more than last year in the first week, according to the most recent figures from the Tax and Customs Administration.
It is striking that almost 13 percent more declarations were received than a year earlier, since logging into the declaration program was not possible in many cases on the first two days. The login system with DigiD was overloaded.
The Tax and Customs Administration has also asked more people to file a tax return this year. Earlier this year, 8.8 million Dutch people (of whom 1.8 million entrepreneurs) received an invitation. In recent years, this still concerned 8.3 million people. According to the Tax and Customs Administration, this increase is the result of the higher tax-free allowance.
Every year, a large group of Dutch people also file tax returns without an invitation, for example because it is possible to get a refund. In recent years, this applied to 1.3 million Dutch people. If that is the case again this year, more than ten million Dutch people may file tax returns for the first time.
---
---