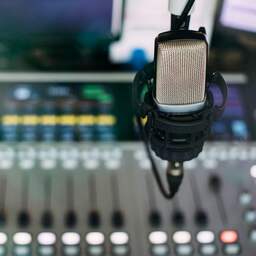 From now on, the Spotted Celebrities section will no longer be heard in the De mediameiden podcast. Creators Tamar Bot and Fanny van de Reijt announced in Tuesday's episode that the section is no longer what they originally envisioned.
"It has just become too big and gone too far," say Bot and Van de Reijt in the podcast. In the Spotted Celebrities section, they discuss messages from listeners who have seen a well-known Dutch person eat.
They say goodbye to the column with a heavy heart, which was last heard in Tuesday's episode. Prime Minister Mark Rutte, among others, was discussed in the very last edition.
The podcast makers say that they have had ethical objections for a long time. "It feels like we are sending people to well-known Dutch people." In addition, they have received complaints from well-known Dutch people. "They really indicated: I don't always feel comfortable when I eat in public."
According to the makers, the column once started as a nod to the so-called spy army of juice vlogger Yvonne Coldeweijer. "Of course it was meant as a kind of commentary on those juice channels, but we don't want to become a juice channel ourselves."
---
---