Netflix seems to have a new hit on its hands with We Have A Ghost (2023). The poignant comedy is widely viewed worldwide and is now even at the top of the top 10.
Useful Netflix pages:
Worldwide success
Already in the first days after the release on Netflix it became clear that the comedy with Stranger Things (2016– ) star David Harbor likes it. That success continues and Netflix is ​​now announcing the high viewing figures: since the end of February, We Have A Ghost has been viewed more than 42 million hours worldwide.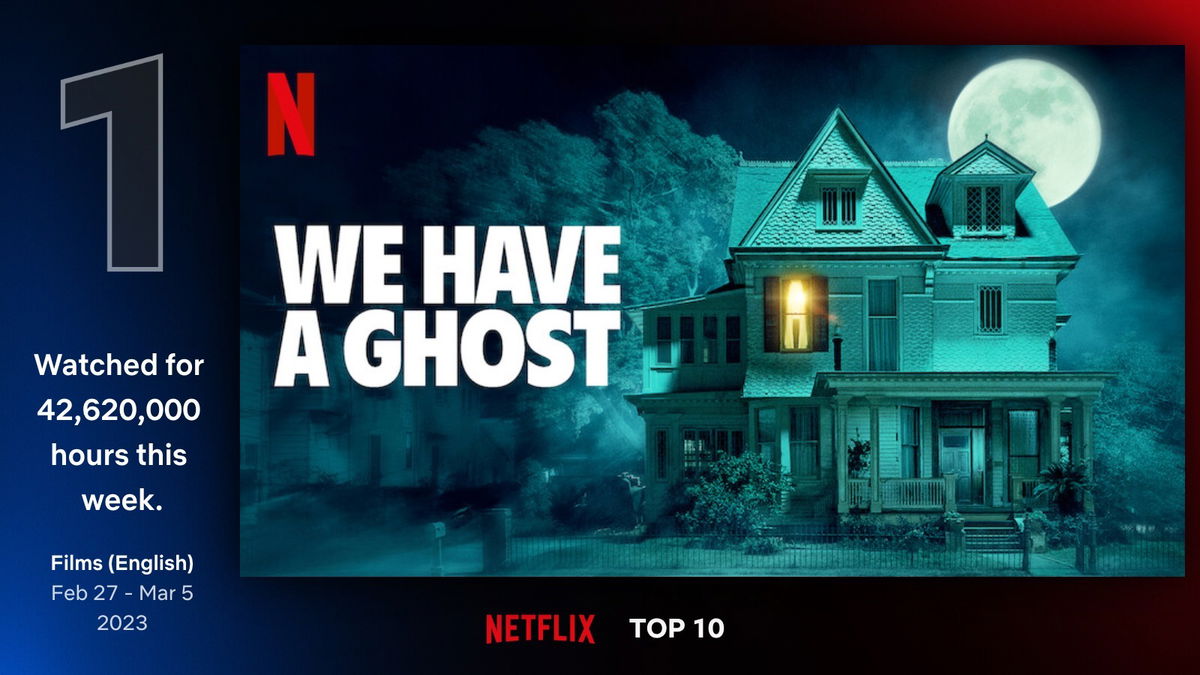 Image via Netflix 6.1 Watch on Netflix • A paranormal adventure/comedy in which Kevin's family goes viral after learning that a ghost named "Ernest" is staying at their new home.
Ernest the ghost
In the Netflix movie, Kevin's family finds a ghost in their new home: Ernest. The supernatural apparition becomes a social media sensation, but when Kevin and Ernest investigate the mystery of Ernest's past, they find themselves targeted by the CIA…
Beeld: Still 'We Have A Ghost' via Netflix
---