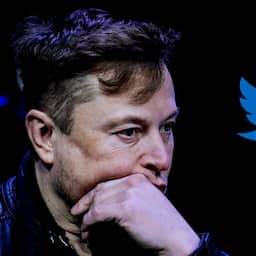 ---
Mar 08, 2023 at 11:14 Update: 25 minutes ago
Elon Musk has apologized on Twitter for insulting a fired employee. The billionaire previously said that Haraldur Thorleifsson, who suffers from muscular dystrophy, uses his condition to avoid having to work.
Thorleifsson had been unable to log in to his work computer for over a week. After several messages to the HR department, the Icelandic Twitter manager decided to ask Musk himself whether this meant that he – like two hundred others – had been fired.
"What kind of work have you done?" Musk replied to his tweet. When Thorleifsson listed his duties, Musk seemed to cast doubt on several points: "Photos, otherwise it wouldn't have happened." The CEO also said that Thorleifsson uses his illness as an excuse not to have to type.
More than twenty years ago, the Icelander ended up in a wheelchair due to muscular dystrophy, a condition in which the muscles lose more and more strength. "I am unable to do work with my hands for extended periods of time without getting cramps," said Thorleifsson. "But I can write for an hour or two straight."
Thorleifsson, who announced after the conversation with Musk that he no longer works at Twitter, has since received an apology. "I want to apologize to Halli for misjudging his situation," Musk wrote on Wednesday Twitter. "The misunderstanding arose because I was told things that are not correct."
---
---