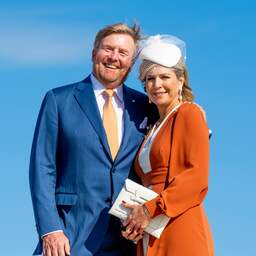 By our entertainment editors
---
07 March 2023 at 06:21
King Willem-Alexander and Queen Máxima will start their three-day state visit to Slovakia on Tuesday. On the first day, they will discuss the importance of press freedom with, among others, PersVeilig, State Secretary Gunay Uslu (Culture and Media), Minister Wopke Hoekstra (Foreign Affairs), Slovak media and representatives of the Dutch and Slovak police.
On Tuesday, the royal couple will visit a monument to journalist Ján Kuciak and his fiancée Martina Kusnirova during a historic walk through Bratislava. Afterwards, the talks about press freedom and security will take place at the Primacialny Palace.
President Zuzana Caputova will receive the royal couple at the presidential palace before the historic walk and talks about press safety.
Afterwards, the couple lays a wreath at the Gate of Freedom in the Devín district, in memory of those who were killed between 1948 and 1989 during an escape attempt during the Iron Curtain. The day ends with a state banquet in Reduta. The president and Willem-Alexander will also give a speech.
Last visit to Slovakia was in 2005
On Wednesday, the royal couple will talk to Slovak young people about gender equality and women's emancipation, among other things, they will talk about the circular economy during the Business Forum and the couple will visit the Teplaren café. Two people were shot there last year because of their sexual orientation.
That evening, Willem-Alexander and Máxima offer President Caputova a concert at the Slovak National Theater. On Thursday, the last day, the couple will visit, among other things, an aid center for Ukrainian refugees in the city of Poprad and the Tatra National Park.
It is the first visit that Willem-Alexander and Máxima are paying to Slovakia. In 2007, then Queen Beatrix visited the country.
Receive notifications of important royal newsStay up to date with notifications
---
---