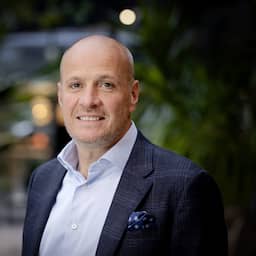 By our economics editors
---
Mar 07, 2023 at 1:51 PMUpdate: 11 minutes ago
Frits van Eerd will not return as chairman of the board of supermarket chain Jumbo, regardless of the outcome of the criminal investigation into him. Temporary CEO Ton van Veen will take over the helm permanently.
Last year, Van Eerd became involved in a money laundering investigation by the Fiscal Intelligence and Investigation Service (FIOD). This involved sponsorship in car and motorcycle sports by both Jumbo and Van Eerd itself.
Van Eerd's house was searched as part of the investigation. Large amounts of cash were found. He was also imprisoned for several days.
The CEO has been a suspect in the case since September last year. At the end of September, he temporarily stepped down as chairman of the supermarket chain.
Van Veen was a supervisory director at Jumbo until Van Eerd's temporary resignation. So last year he already took over the helm in the family business, as the first person outside the Van Eerd family. He will now take up his permanent position as chairman of the board.
The new CEO says that he will lead Jumbo out of a sense of responsibility for the company and the family behind Jumbo. "I also see it as an opportunity to take Jumbo a few steps further in the coming years," he says.
The Van Eerd family remains the owner of Jumbo
Jumbo will remain in the hands of the Van Eerd family. Frits and his sisters Colette Cloosterman-van Eerd and Monique Groenewoud-van Eerd will continue to jointly own the supermarket chain.
In addition, Cloosterman-van Eerd will become chairman of the Supervisory Board. She was already a member of the Supervisory Board. In December, Karel van Eerd, founder of Jumbo and chairman of the Supervisory Board until his death, passed away.
---
---