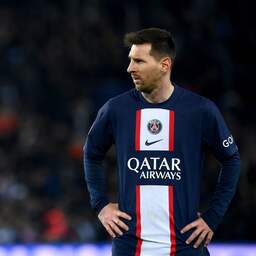 Lionel Messi is getting his own animated series. The Argentinian star footballer will work with Sony Music Entertainment for the new series, entertainment website Deadline reports on Monday.
The animated series depicts Messi as a child as he has to overcome various obstacles. "Since my childhood I have always loved animated series and my children are also big fans of animated characters," said the Argentinian.
According to Messi, who has played for Paris Saint-Germain since 2021, participating in an animation project is "a dream come true". "We hope everyone will like the result, especially the boys and girls," said Messi.
The series is intended for young audiences and will be shown in several languages. It is not yet known where and when it will be shown.
The 35-year-old Messi is regarded by many as one of the greatest players of all time. At the end of last year he won the World Cup in Qatar with Argentina.
---
---