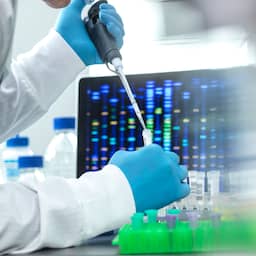 ---
06 March 2023 at 10:27
The Public Prosecution Service (OM) and the Netherlands Forensic Institute (NFI) want to use American DNA databases to solve serious crimes. In the US, this detection method has already led to a breakthrough in about 550 cold cases. The court has yet to determine whether the method can also be used here.
The Public Prosecution Service and the NFI want to use the FamilyTreeDNA and GEDmatch databases in two cold cases. These are cases in which DNA material is available from an unknown suspect or a victim who has not yet been identified. "These are serious criminal cases with a suspicion of murder or manslaughter, where everything has been tried to solve the crimes," says the OM.
The DNA databases contain data from millions of participants. People all over the world can take advantage of this by sending their cheek swab. They can state in their profiles whether their data may be used for criminal investigations. Participants who have not given permission for this will be excluded from the test.
Using the DNA databases, people can search for their (deceased) relatives. Because the ancestors of many Americans came from Europe, distant relatives of unknown suspects or victims can also be found in Dutch criminal cases via the American databases. "In addition, more and more Dutch people are using these types of DNA databases for family tree research," says the OM.
This method of detection is not only used in the United States. According to the Public Prosecution Service, murder cases have also been solved in European countries such as Sweden and Norway.
The investigative authorities now only use the Dutch DNA database for criminal cases, the DNA database for Missing Persons and judicial DNA databases from other European countries.
---
---