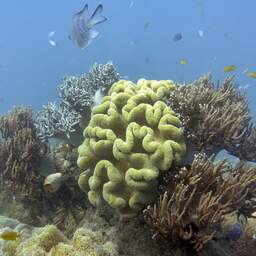 After years of negotiations, the United Nations has agreed on the protection and conservation of ocean biodiversity. The High Seas Agreement must protect international waters, about two-thirds of the ocean surface.
International waters are the parts of oceans that are not subject to territorial waters. So they do not belong to any particular country. At present, only 1% of international waters have a protected status.
The agreement should change that. During the discussions on the final text of the agreement in New York, the European Union pledged €40 billion. That money is used for the further handling and execution of the agreement.
Earlier this week, during the Our Ocean conference in Panama, the EU announced that it would invest 860 million dollars (more than 800 million euros) in research, monitoring and conservation of the oceans in 2023. According to Panama, a total of 19 billion dollars ( almost 18 million euros) committed to ocean conservation, of which 6 billion by the US.
---
---