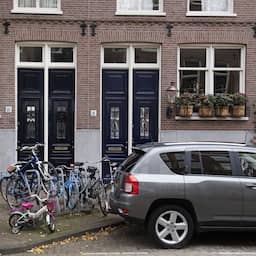 State Secretary Marnix van Rij (Fiscal Affairs) wants so-called WOZ agencies to have less influence. The agencies object to the WOZ value of their home for citizens and earn a lot of money from it. Van Rij is now announcing a number of measures to put an end to this.
The agencies often work on a 'no cure no pay' basis. As a result, the number of objection and appeal procedures has grown enormously, says Van Rij. As a result, the legal costs to be reimbursed have also risen sharply.
In 2021, 18 million euros in legal costs were paid out for 210,000 WOZ cases, according to figures from the Valuation Chamber provided by the Ministry of Finance. Almost half of those cases (48.1 percent) were brought by a 'no cure no pay' company. In 2019, this amounted to 12 million euros, where 36 percent of cases were brought by a commercial company.
"On average, such a company earns about 600 euros per case won," says Van Rij. This amount is even higher in case of further litigation.
Among other things, the State Secretary wants to amend the law in such a way that the compensation is paid to the home owner as standard. The fee is being reduced because the role of the custody companies is shrinking. "Due to the intended reduction, we bring the remunerations more in line with the work that the companies perform and the earnings model of these companies will become a lot less attractive," says Van Rij.
Van Rij hopes to inform the House of Representatives about his plans before the summer.
---
---