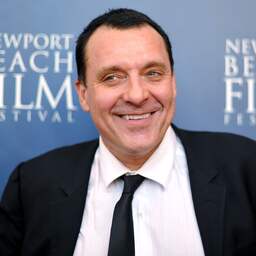 Actor Tom Sizemore passed away on Friday at the age of 61. Last month, he was admitted to a hospital in Burbank, California. The reason was a removal of a vein in the brain. Sizemore was in a coma for several weeks.
Sizemore died shortly after being taken off the ventilator, his manager Charles Lago said.
Sizemore, whose film and television career spanned decades, was best known for his roles as a war-hardened sergeant alongside Tom Hanks in 1998's Saving Private Ryan, and as the commander of an Army Ranger battalion in Black Hawk Down. from 2001. He was nominated for a Golden Globe Award in 2000 for his role in Witness Protection.
Other films he starred in were Natural Born Killers, Pearl Harbor and Heat.
Sizemore had an addiction problem, which landed him in prison a number of times. A 2007 documentary series followed Sizemore as he tries to get his life and career back on track.
Although he never managed to match the success of his 1990s roles, he most recently had a guest starring role on the Netflix hit Cobra Kai and a recurring role on the revival of David Lynch's TV series Twin Peaks.
---
---