They are programmed against each other tonight: De Verraders on RTL 4, Avastars on SBS 6. The first program was an immediate success two years ago, the other turned out to be a flop last week. The big question: what are the success factors of an entertainment program? Play our quiz and discover the tops and flops of the past five years.
This article is from AD. Every day a selection of the best articles from the newspapers and magazines appears on NU.nl. You can read more about that here.
Emotion
Producers, connoisseurs and viewers all agree: emotion is the main component of a good television concept. Does a wedding cake collapse at Heel Holland Bakt? Then we lie double on the couch. At the same time we know: this could have happened to us. Ditto for a blackout during The smartest person. We sympathize (or suffer) with the main character. That is perhaps also the biggest handicap of Avastars, the new talent show in which a virtual super talent performs in front of the audience and a jury. We cannot identify ourselves with a puppet that has been animated by a computer. Small boost for John de Mol who invented Avastars: this format could be quite a success in Asia. They love anime there.
Timing
Suppose De Verraders had come on television twenty years ago, would it have also become a ratings hit? Creator Marc Pos doubts it: "You have to keep up with the zeitgeist. We currently live in a world in which we have difficulty trusting each other. Think of the increasing polarization, distrust in politics, fake news and unfounded opinions on social media. The Traitors taps into that general sense of distrust and betrayal."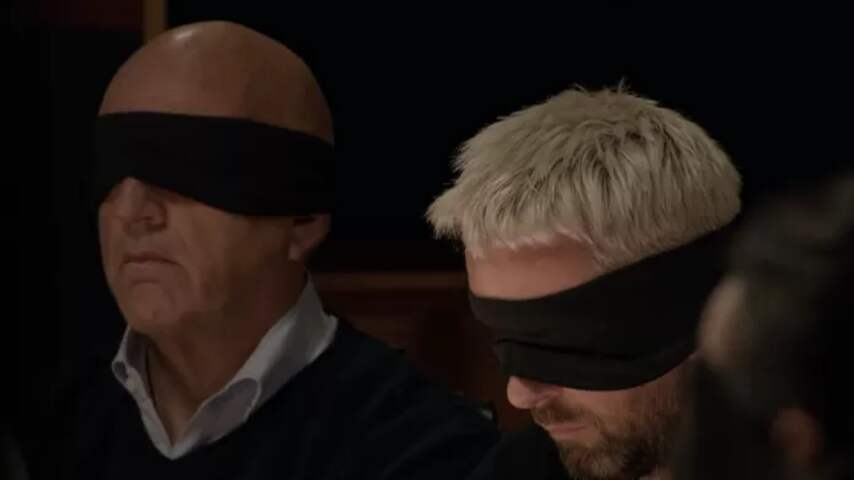 In the TV game The Traitors, 20 participants are blindfolded. Three of them get a hand on their shoulder, the sign that they have been designated saboteurs of the game. Photo: RTL 4
John de Mol also had excellent timing when he introduced The voice of Holland in 2010. The viewers were done with bullshit television, such as Idols. They wanted more positive television. The same applied to Big Brother, also from De Mol. "It came right on time, also with the technology," says Bert van der Veer, former director and television director. "It was suddenly possible with all those cameras in a house." In 2023, according to Jan Slagter, broadcaster at Max, viewers mainly need slow television. "As a counterpart to their hectic life. Programs such as Bij Van Duin in the back seat and Denkend aan Holland are good examples of this," he says.
Recognizability
When Jan Slagter saw the British version of Heel Holland Bakt, he immediately thought: this will be a hit on Dutch television. He was right. "Everyone started baking at home. The cake tin used by Robèrt van Beckhoven flew over the counters. Shopkeepers didn't know what hit them," Slagter outlines the early days in 2013. According to him, success lies in recognisability. "We recognize ourselves in the amateur bakers. Things sometimes go wrong in the kitchen at home."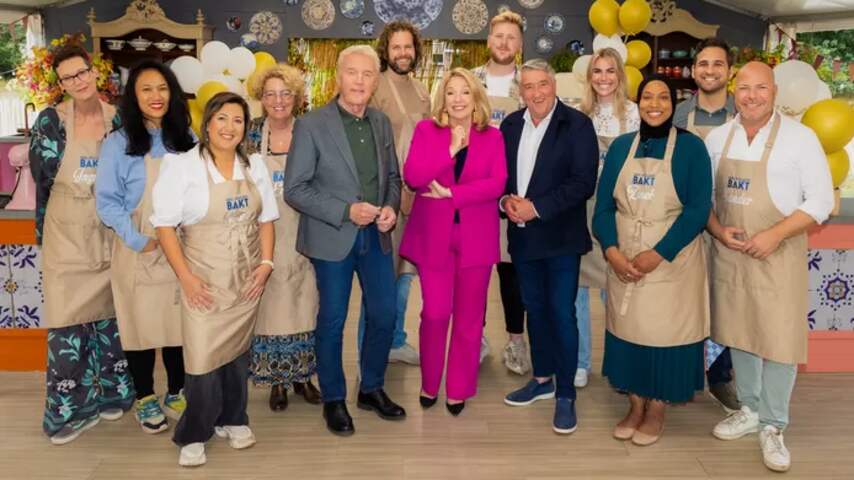 -Photo: Elvin Boer/ MAX
Feeling with the viewer
Producers need to know what is going on with viewers. "I have sometimes understood that John de Mol was never a big fan of test panels", says Bert van der Veer, "but in other words: John de Mol's gardener must like it."
Oege Boonstra, media strategist at 3 Rivers, believes that Dutch producers do not work enough with test panels. "Most makers rely on their gut feeling. The driving force is usually: what do I find beautiful? You can also see that at Avastars. Better starting point: what does my customer like?" He advocates more research, as Netflix does. "Netflix knows exactly when a customer drops out. If you have more data, you can also make programs that are closer to the viewer." At the same time, as a maker you sometimes have to take a risk, thinks Marc Pos. "If you are convinced that there is an audience for it and the format does not exist yet, you can take the plunge. Otherwise nothing new will ever arise."
Authenticity
"It shouldn't be too constructed, not too thought out," says Rob van der Vleugel, Managing Director of EndemolShine Netherlands. "You notice that the authenticity of both the host and the candidates is increasingly important." As an example, he gives Miljoenenjacht that EndemolShine has been producing for years. "That formula has been rock solid for years, but part of the success is the candidates. About a thousand people come to our studio one day. And then one of them ends up in that big studio. With that feeling : "See what happened to me now". And those are not candidates who have been cast or selected, but people like the viewer at home. You feel their sincerity. The emotion is real."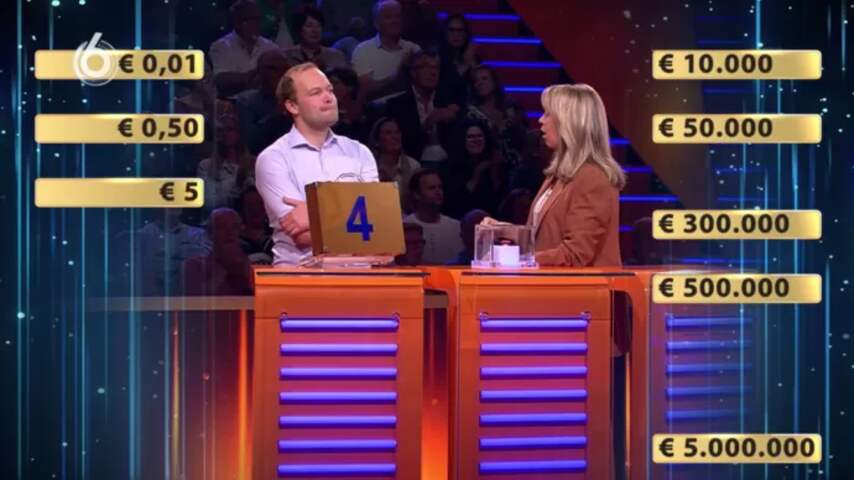 Linda de Mol in Miljoenenjacht Photo: SBS
patience
Talpa worked on Avastars for three years. "It's testing, fine-tuning, back to the drawing board. A good format is hard work," says Bert van der Veer. "You get to work with an idea, you believe in it and you never give up. What you can get: you end up in a tunnel and no longer see what is happening around you." Oege Boonstra agrees: "As a producer you have to gather people around you who criticize you." According to him, this worked out well in the making process of The Voice of Holland. "The revolving chairs at the beginning of the show were surprising, but after that the program looked like yet another talent show. In response to that criticism, the 'battles' in the boxing ring were invented." De Verraders was also refined for years. The game would first take place on a ship, had a different name (De Muiters) and was even practiced once in the backyard of RTL boss Peter van der Vorst. Boonstra: "By putting so much time into it, the makers of De Verraders have really created something new. An original format with a new way of looking: as a viewer you know just a little more than the participant, namely who the three impostors are."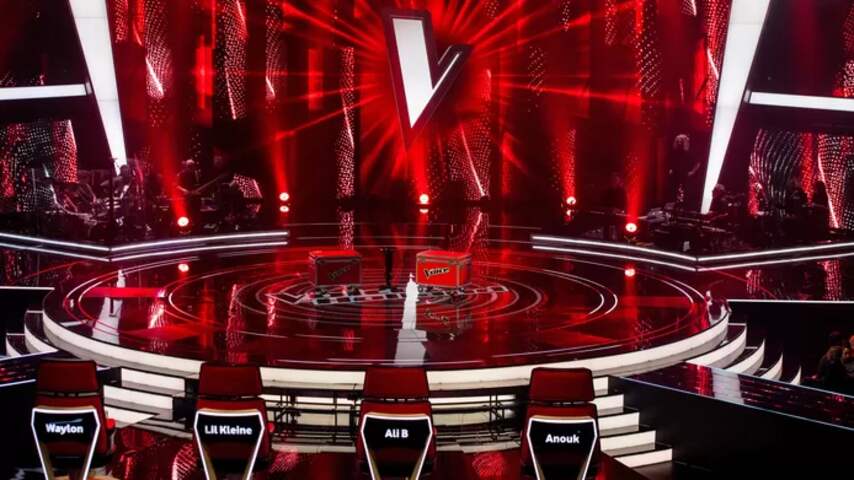 -Photo: ANP / ANP Kippa
Van der Vleugel (EndemolShine) agrees that a process must have time, patience and faith. "Taking a lot of time. having confidence, testing, running a pilot. Until it's right. What is happening more and more often now is more substantiation. Why do one program score and another don't? We are increasingly conducting research. What do the viewers think? right now?"
Happiness:
At producer IDTV, the flag just went out when both Ajax and PSV were kicked out of the Champions League tournament. Because: you will just have finished a new program (Race Across The World), which has been programmed by the channel on Wednesday 15 March, precisely the evening of the eighth finals. Marc Pos also agrees: "The first episode is decisive. If it is disappointing or the viewer cannot find it, you will not get a second chance. The TV landscape is bursting with competitors."
The tops and flops over the past five years: what do you think and what do we think?
Dozens of new formats have been developed into a television program over the past five years tops en flops constantly alternated. The greatest Dutch-made success in that period was De Verraders, conceived by Jasper Hoogendoorn and Marc Pos of IDTV and co-developed by RTL. More people watched The Masked Singer, especially in the corona year 2020, but that format was not conceived within our national borders, but blew over from South Korea. The guessing and singing program paved the way for variants such as I Can See Your Voice and Make Up Your Mind. With his production company, John Mol made hits such as Marble Mania (SBS6), The Tribute, Battle of the Bands (SBS6) and The Floor (RTL 4), but also experienced disappointments such as Vier is too much, Think Inside The Box, The Cube and recently the Nix Factor that was moved to late at night after one broadcast.
This also happened with the quiz De Bluffer (broadcast by PowNed, made by IDTV) on the Dutch Public Broadcasting, where a number of blunders could be seen in recent years with Tik 'm aan, Dino's Bezorgservice (removed from the tube) and Showcolade, a chocolate art game show. "The format was too thin", Omroep MAX boss Jan Slagter acknowledged.
---
---