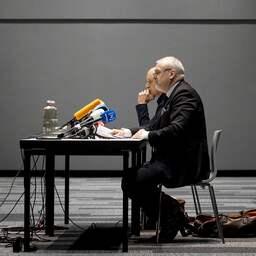 ---
02 March 2023 at 19:01
The lawyers of crown witness Nabil B. demand the immediate departure of Gerrit van der Burg, the highest boss of the Public Prosecution Service (OM). According to the counsel, his response to the OVV report, which was published on Wednesday, shows that the judiciary does not take the results seriously.
If it is up to the lawyers, the chief public prosecutor of the National Public Prosecutor's Office and the chief public prosecutor of Central Netherlands must also draw their conclusions.
Peter Schouten and Onno de Jong hold the aforementioned persons responsible for the errors found by the Dutch Safety Board (OVV). After extensive research into the security situations prior to the death of Reduan B. (the brother of the key witness), lawyer Derk Wiersum and confidential advisor Peter R. de Vries, the OVV concluded that investigative interests came before the safety of individuals.
The lawyers are furious because Van der Burg has informed various media that he will not resign. He said, among other things, in Nieuwsuur on Wednesday evening that the judiciary must "stoically" continue to fight "the ruthless criminal environment and ruthless violence".
"We are not in a period in which you, as the boss of an organization, say: I'm quitting," says Van der Burg, who will retire in a few months. He also saw no reason for other people within his organization to leave.
Schouten and De Jong see this as a confirmation of their words of Wednesday: namely that the Public Prosecution Service has no self-cleaning capacity. "And above all do not acknowledge that the OM has piled error upon error, as a result of which people have died," the lawyers respond.
According to them, the mistakes are the result of arrogance, not taking people seriously and "utter incompetence" within the OM.
---
---