---
03 March 2023 at 05:20
On Sunday, at least 64 boat people died in a shipwreck off the Italian coast. Possibly even more than a hundred. Experts think that people will continue to die at sea as long as EU member states only focus on stricter border controls. "By closing borders, the most dangerous routes become increasingly attractive."
NU.nl spoke with five experts who agree: there is now too much emphasis on border control in possible solutions for accidents involving boat people.
Last month, several EU countries urged the European Commission to build fences at Europe's external borders. For example, the member states want to prevent people from leaving for Europe with the help of people smugglers.
"But this is not a solution," says Marlou Schrover, professor of migration history at Leiden University. "It's about 42,000 kilometers of coastline and 9,000 kilometers of national borders. You want to put fences around that. Who's going to pay for that? And who's going to guard it?"
Moreover, refugees and other migrants will then think of other ways to get around the secured borders, the professor thinks. "By closing a route, you don't stop people from coming to Europe. You make other routes more attractive. And those are often the most dangerous routes. As long as that doesn't change, we will more often have to deal with migrants who are on perish at sea."
Migrants or refugees?
Refugees are people who are entitled to protection and asylum in Europe or elsewhere because they are persecuted in their country of origin or are at risk due to conflicts and human rights violations. Migrants are people who cross the border to go somewhere else and build a life . A Tunisian youth who cannot find work in his home country and leaves for Italy is a migrant but does not necessarily have to be a refugee.
'Rescue operations at sea must remain possible'
Little is being done to organize refugees and other migrants to come to Europe, says migration advisor Ralph Severijns of the Dutch Red Cross. "That is badly needed. People will always have reasons to flee to another country for their safety," he says.
"Every person in need must also be able to receive unconditional help. That is why rescue operations at sea must also remain possible to prevent migrants from dying."
But it is precisely those rescue operations that are being made more difficult, says Amnesty International spokesperson Marjon Rozema. For example, Italy has recently drawn up stricter rules for aid organizations that carry out rescue operations at sea. "This fits into a broader pattern in which EU countries want to prevent people from entering Europe in the first place," she says.
"Pushing back boats, erecting huge fences or chaining aid organizations so they can't carry out rescue operations: all these measures only force people to take dangerous routes to safety," she says.
"Saving human lives must come first," she says. "Europe can stop this misery by investing in search and rescue operations and immediately helping people in need. Also rescuers and other humanitarian aid workers should no longer be persecuted."
She cites the Dutch aid worker Pieter Wittenberg as an example. The Greek judiciary prosecuted him because he was suspected of espionage in helping boat people, among other things.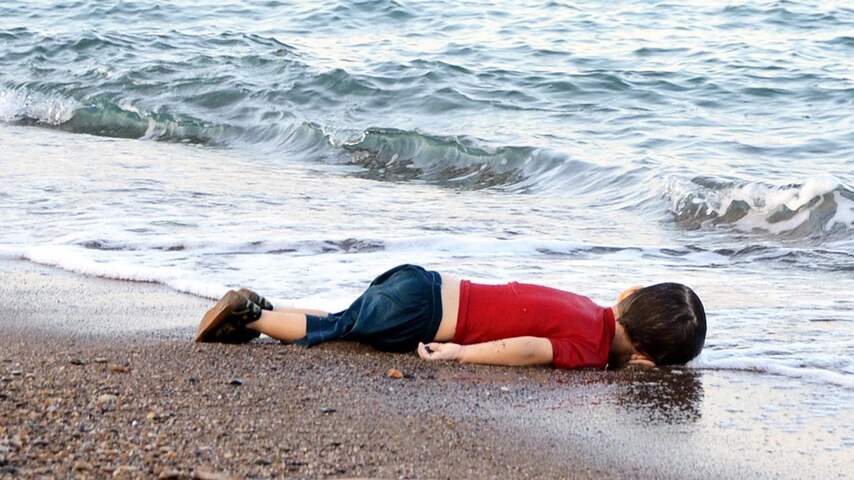 Three-year-old Syrian boy Aylan drowned in 2015 and washed up on the Turkish coast. He and his family tried to cross to Europe, but their ship sank. Photo: AFP
Making more room for vulnerable refugees
If EU countries want to prevent refugees and other migrants from making the dangerous crossing to Europe, they will have to focus more on safe and legal travel options. So says Myrthe Wijnkoop, migration researcher at the Clingendael Institute. For example, with opportunities to work or more scholarships.
Refugees could also apply for a humanitarian visa at embassies. This is a limited permit that allows them to travel to an EU Member State to apply for asylum. This will make it possible to screen migrants before arriving in Europe and whether or not to admit them.
Another option for refugees to safely come to Europe is resettlement. EU countries such as the Netherlands invite a number of refugees to come every year.
Get notified of new developmentsStay informed with notifications
This includes vulnerable groups. For example, people who need urgent medical care or who are victims of violence or torture. Single women and children at risk are also eligible for resettlement.
According to the UN refugee agency UNHCR, there are a total of 34 countries that allow resettlement. It is estimated that there are 1.47 million vulnerable refugees in need of resettlement. But in 2021, only 39,266 people were accommodated in this way. That is too small a number to really make a difference with this measure, says Wijnkoop.
"Every year, the Netherlands invites five hundred refugees to stay here. Those numbers must increase considerably if Europe wants to prevent people from making life-threatening boat trips," she says. "At the moment, this measure does not substantially contribute to the prevention of deaths among boat people."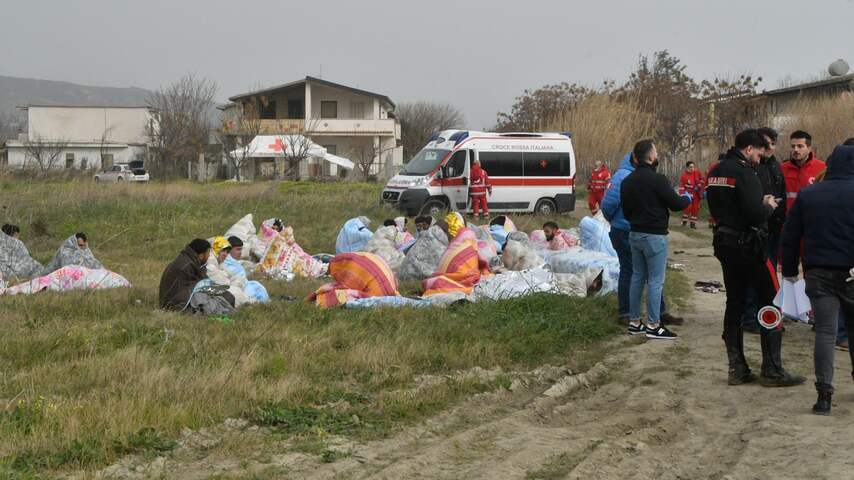 Refugees rescued on the coast of southern Italy last Sunday after a shipwreck. Photo: AFP
EU countries keep pointing fingers at each other
UNHCR also sees opportunities to resettle more refugees, says Andrea Vonkeman. She is the head of the UN refugee organization in the Netherlands. "Not all EU countries have agreed to resettle people. We encourage these countries to do so," she says.
"We are also trying to make resettlement possible in South America, for example. And we are holding talks with the countries that are already doing it to increase the numbers."
Vonkeman also sees opportunities in the EU migration pact. It contains proposals for EU member states to, for example, better distribute refugees among the countries. This is still under intense negotiation. Countries such as Greece, Italy and Malta feel disadvantaged by their location. Many refugees and other migrants first arrive there before traveling on to other European countries.
"These countries feel that they are given too much responsibility to receive people," says Vonkeman. "They also feel let down by other EU countries. Other member states do not feel called upon to receive more migrants."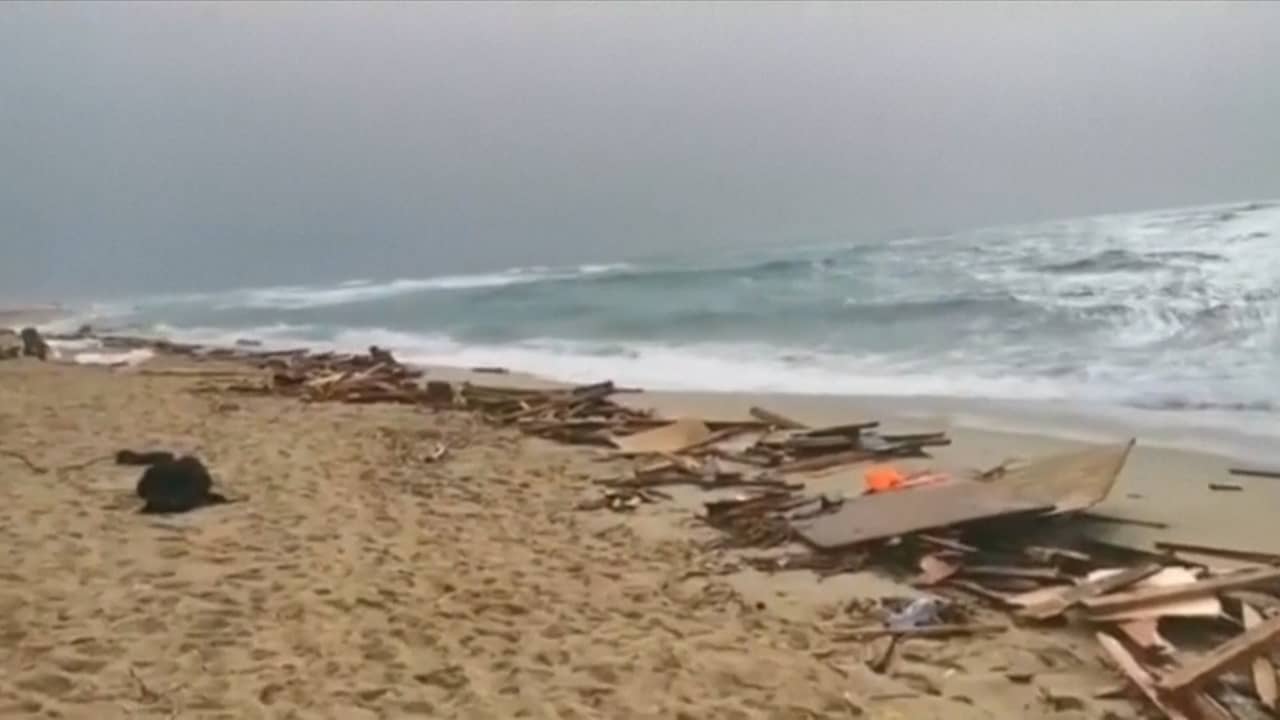 0:41 Play button
'No political guts'
According to Wijnkoop of the Clingendael Institute, there is a lack of political guts. "Leaders are afraid of the consequences of providing safe travel options. They think that will only bring more people. They are also afraid of losing their voters."
In addition, she believes that some EU countries would only see more opportunities in higher resettlement numbers, for example, if they really could stop illegal migration and people smugglers. "But you don't have that guarantee as long as you don't try."
The researcher understands that EU countries want more control over who they allow into their territory. "But stricter border controls must go hand in hand with providing safe travel options," she continues. "This is the only way to prevent people from getting into those dangerous boats."
---
---