---
Mar 03, 2023 at 1:14 PMUpdate: 4 minutes ago
This winter, NU.nl will regularly provide you with an overview of the development of the gas price, gas consumption and the filling of gas storage facilities in the Netherlands. These are last week's numbers in three charts.
Gas prices have been falling for months and last week was no exception. On Wednesday, the reference point of the most recent update, a megawatt hour of gas cost 47.08 euros. On Friday, the price dropped even further to about 45.50 euros.
The decrease in recent months is partly due to the relatively mild winter. As a result, gas stocks in various European countries remained stable, although this is also because people and companies have become more economical.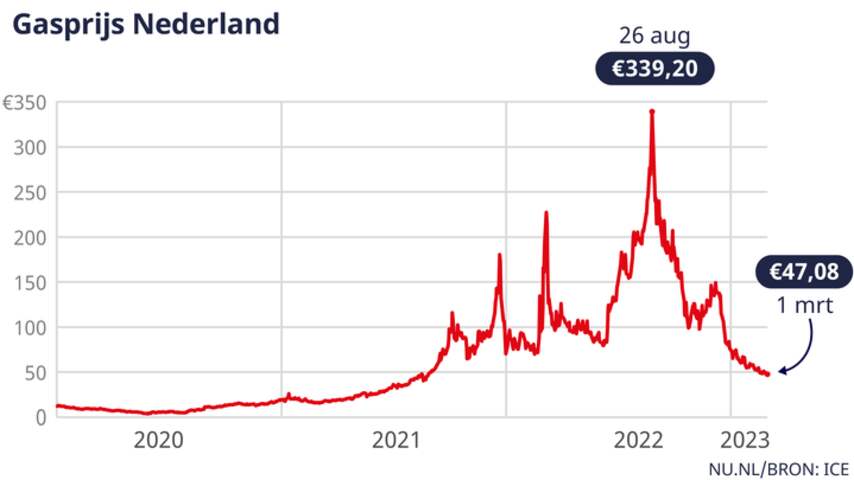 Photo: NUgraph/gas price
The gas supply is therefore still well filled. The four Dutch storage facilities were still 63.1 percent full on average on Tuesday. The stock in Grijpskerk is almost empty, but on the other hand, the stock in Alkmaar is still almost full.
The cabinet wanted the storages to be at least 61.8 percent full on 1 March. That goal seems to have been achieved, now that stocks were still 63.1 percent full one day earlier.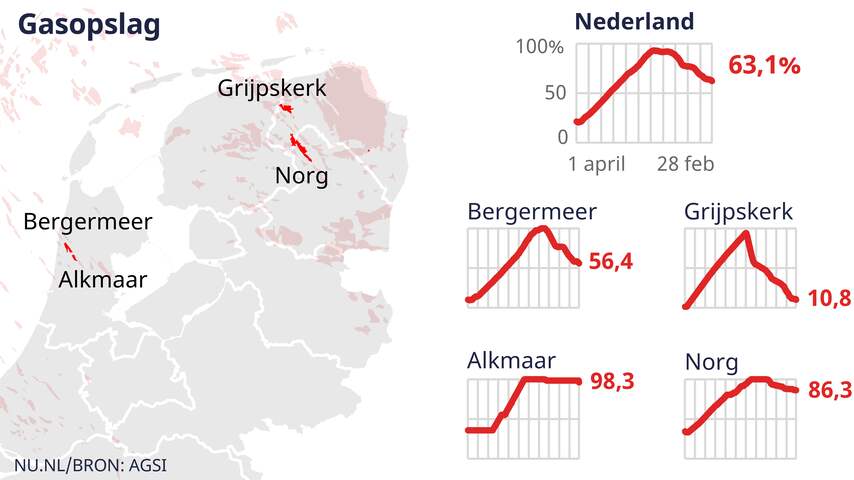 Photo: NUgraph/gas price
In recent months, the Dutch have started to use considerably less gas. For months, consumption has been tens of percent lower than usual almost every week, but last week was a bit disappointing.
Consumption was still lower at 12.5 percent, but that is less than the savings of the weeks before. This may be because last week was a few degrees colder than in the same period in previous years.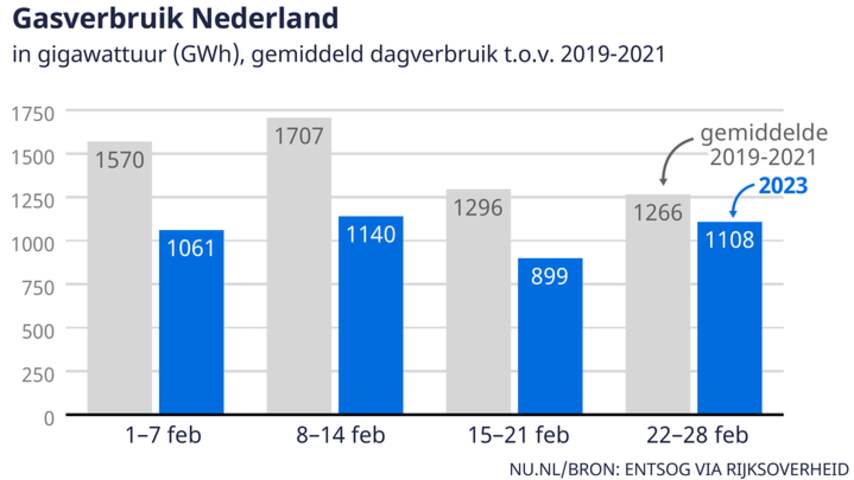 ---
---