It is not uncommon for great artists to make a foray into the film world. So is singer The Weeknd. He is now going to work on his own feature film in which he himself will play the leading role.
Variety reports that Abel Tesfaye (the singer's real name) will star in his own self-penned film. Not much is known yet about the story, genre or even the title, so it remains to be seen if more details are revealed.
Big names
We do know that Wednesday star Jenna Ortega will also play one of the major roles in this film. Not only that, because Barry Keoghan (who has been nominated for an Oscar for his role in The Banshees of Inisherin (2022)) has secured a spot in the cast.
Not first movie
It is not the first time that the popular Canadian singer has ventured into the film industry. The Weeknd could also be seen alongside Adam Sandler in Uncut Gems (2019) in which he managed to get a small role. 7.4 Watch on Netflix • 'Uncut Gems' follows Howard Ratner (Adam Sandler), a charming New York City jeweler who is always looking for a way to make money.
The Idol
The Weeknd will also soon be seen in a brand new series from the makers of Euphoria. The Idol is about an up-and-coming pop idol and Lily-Rose Depp stars – alongside the singer – in this HBO Max series from Sam Levinson.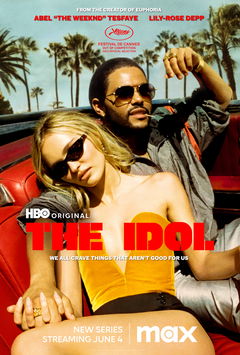 Watch on HBO Max • In 'The Idol' we follow an up and coming pop singer who gets into a relationship with a nightclub owner, but it soon turns out that this nightclub owner is also the leader of a cult.
Image: Image via depositphotos
---