---
Mar 02, 2023 at 11:17Update: 10 minutes ago
Captains of professional football clubs will wear the OneLove band again in the weekend of 17, 18 and 19. The new OneLove action, which led to some controversy in October, is, just like a year ago, aimed against racism and discrimination.
A spokesman for the KNVB told NU.nl on Thursday that the exact details of the action must first be discussed with the professional football clubs. The aspects of similar previous actions remain. That means captains will again be asked to wear the OneLove band.
In October 2022, a similar OneLove campaign caused a stir. The Eredivisie captains would all wear a OneLove band as part of Coming Out Week, but not everyone adhered to it.
Feyenoord captain Orkun Kökçü did not feel the right person to support the action because of his religious beliefs. He was therefore replaced as captain that round by Gernot Trauner. Excelsior captain Redouan El Yaakoubi also decided not to wear the band with the OneLove logo. He had a band with the word 'respect' on his arm.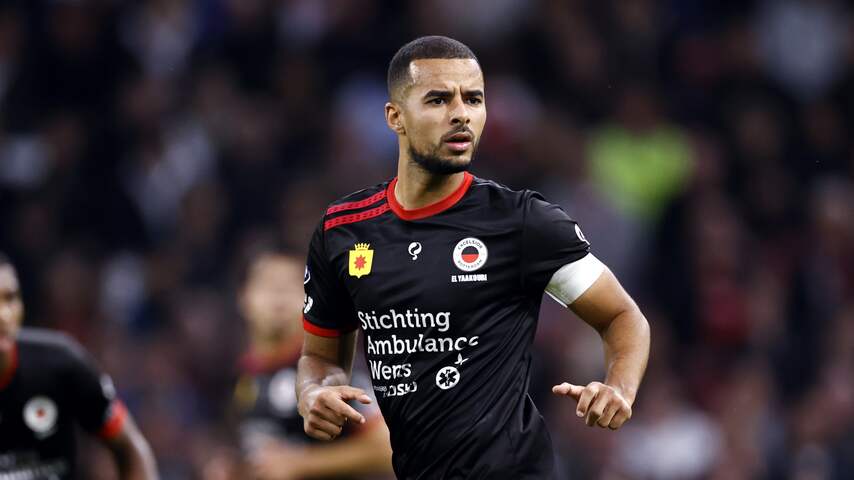 Excelsior captain Redouan El Yaakoubi did not wear a OneLove band, but another band. Photo: ANP
Captains are free to wear OneLove band
The KNVB emphasizes that players are free to wear the band. It is not an obligation. The plan was to have captains play with a OneLove band around the arm again in November, but the KNVB decided against this. The football association feared that too much emphasis would be placed on who would and would not wear the band.
"It is someone's right if he does not participate," says the spokesman for the KNVB. "The goal is not that every captain wears the band. But the more, the better."
The upcoming action is all about the International Day against Racism and Discrimination (21 March). That was also the case last year. "OneLove is an important message that touches the DNA of football: you always play and experience football together. Racism and discrimination exclude people and are therefore at odds with what football stands for," the KNVB said in a statement.
---
---