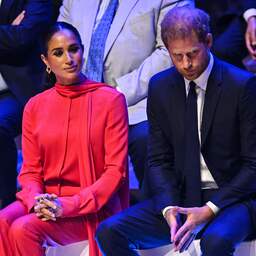 ---
Mar 01, 2023 at 9:36 PMUpdate: 3 minutes ago
The British King Charles is said to have given the keys to Frogmore Cottage, Prince Harry's home, to Prince Andrew. Archewell, the American organization of Harry and his wife Meghan, has confirmed that the couple have been asked to leave the house. The couple will then no longer have a residence in the United Kingdom, British media report on Wednesday.
The last of Harry and Meghan's belongings will soon be shipped to California, where the couple now live. Frogmore Cottage is located in Windsor (west of London) and is part of King Charles' estate.
It was Harry and Meghan's first home. They received the house shortly after their wedding in 2018 from the then Queen Elizabeth. When the couple moved to California about two years later, Harry and Meghan kept the house as their British residence.
The couple can rarely be found in the UK anymore, which is why Charles would have decided to give the house to his younger brother Andrew. He would soon have to leave his current home, the luxurious Royal Lodge, because Charles would like to limit Andrew's allowances. That would make the Royal Lodge too expensive for him.
Frogmore Cottage has ten bedrooms and is said to be worth around £2.4 million. That is slightly smaller than the Royal Lodge, which has more than thirty rooms.
Prince Andrew was forced to step down from his royal duties in 2019 after being accused of sexual assault. He reached a settlement with the victim last year
Follow news about the British royal familyStay informed with notifications
---
---