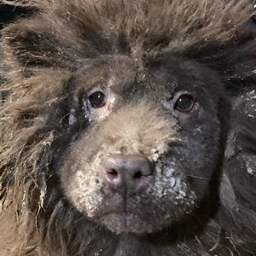 ---
Mar 02, 2023 at 1:07 PMUpdate: 9 minutes ago
On Friday, 21 seriously neglected dogs were found seized at a breeder in Deurne, North Brabant. The National Animal Protection Inspectorate (LID) found a total of one hundred dogs. They were in a horse stable and in an attic where the animals lay on concrete. In particular, it concerns chow chows.
Almost all dogs taken were found to have a felted coat. They also have neglected teeth and respiratory, intestinal and scabies mite infections.
The dogs had inflicted abscesses and wounds on each other when fighting with each other. A breeding bitch would suffer from a poorly treated uterine infection and fever. The inspectorate took the dogs at the expense of the bread breeder to a secret shelter, where they are cared for. The breeder receives a report from the police. The Public Prosecution Service (OM) will then consider the case.
There are still about eighty dogs in Deurne. According to the LID, their health, care and housing are also substandard. The owner must therefore ensure proper housing and proper care for all animals as quickly as possible. Failure to do so will result in more sanctions.
It is not the first time that the breeder has come into contact with the inspection and the police. He previously had bread breeding farms in the municipalities of Veldhoven, Overbetuwe and Stein.
---
---