---
01 Mar 2023 at 12:06Update: 12 minutes ago
In addition to the Formula 1 television rights for next year, Viaplay has also acquired the radio rights. Commentator Olav Mol, who owned the rights with his online radio station Grand Prix Radio until this year, continues under the Belgian flag.
The Nordic Entertainment Group (NENT), the Scandinavian company that includes Viaplay, took over the television rights from Ziggo Sport last year after nine years. So now the radio rights have been added.
NENT took a different path with Viaplay last year and did not continue with regular commentator Mol. Since then, 61-year-old Mol has only been heard on his own Grand Prix Radio.
Mol also negotiated with Formula 1 about the radio rights this year, but those talks came to nothing. "On January 10, I was still in London at the FOM (Formula One Management, ed.) To talk about radio rights there," he says in conversation with NU.nl.
"I was already told then that there might be hijackers on the coast. On February 1, I was told that the contract was not renewed. Four minutes after I was told that, I called the FOM to ask if I could buy the Belgian rights."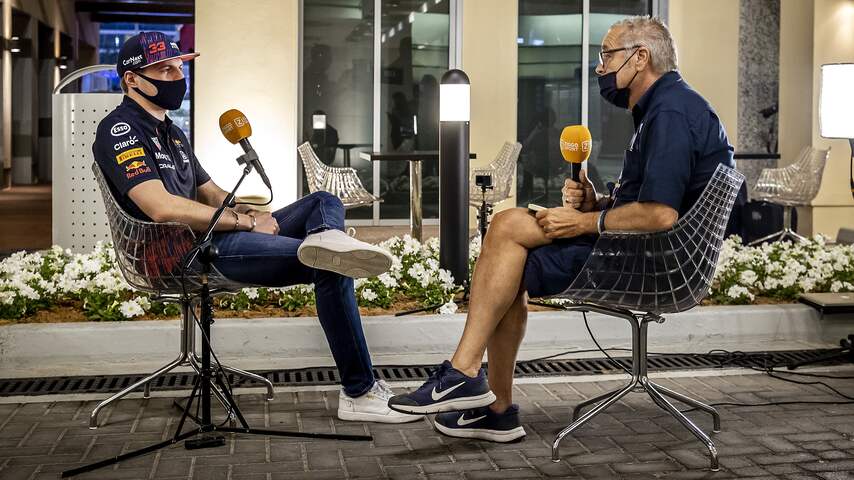 Olav Mol in conversation with Max Verstappen during the Abu Dhabi Grand Prix in 2021. Photo: ANP
Mol: 'Feels like I'm being silenced'
According to Mol, NENT only acquired the radio rights to "silence him". "I can't think of any reason why they bought the rights otherwise," he continues.
"And I don't mean the Dutch management, because they obviously have nothing to do with this. This was decided in Scandinavia. I think it's special. I've never heard of a television channel being affected by a radio channel. can follow, you also need the images on TV. So I don't think it clashes."
Mol assumes that his commentary can also be followed in the Netherlands next year. "Not on the stream on the Dutch site, because there will be a geoblock (blockage of a website from another country, ed.). But according to European regulations, no geoblocks may be placed on apps."
NU.nl also asked Viaplay for a response, but the streaming service was unable to respond on Wednesday.
The new Formula 1 season starts this weekend with the Bahrain Grand Prix. Max Verstappen goes for his third world title, while his compatriot Nyck de Vries makes his debut in the premier class of motorsport.
---
---