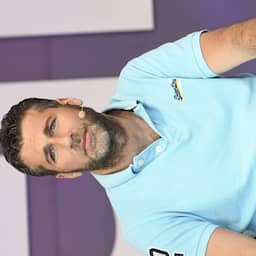 By our entertainment editors
---
01 March 2023 at 07:00
The family of the deceased theater maker Marc de Hond will start the Life Portrait Foundation from Wednesday. All terminally ill people can register with this new organization to have a video portrait made of themselves for family members.
The foundation stems from an initiative by Marc de Hond, who made a video portrait for his children when he knew his end was approaching. He allowed himself to be interviewed by various well-known Dutch people, so that his children could learn more about their father when they grew up.
Initially, De Hond's family set up a foundation where parents who had been treated out could have a video portrait made for their children. But the project was received so enthusiastically that the new foundation is now broadening the scope of the project. "We received applications from people without children, from young people, from grandfathers and grandmothers who wanted to leave something for their grandchildren," says Brian de Hond, Marc's brother.
Every year, more than 100,000 people in the Netherlands are told that they are terminally ill. The Life Portrait Foundation offers everyone in this group who wants it the opportunity to record their life story and life lessons free of charge in a professionally shot message. The website where terminally ill people can register will be online from Wednesday.
The foundation is run by volunteers and financed by donations from individuals and organizations dedicated to supporting seriously ill people and their relatives.
Marc de Hond is the son of pollster Maurice de Hond. The theater maker died in 2020 at the age of 42 from the consequences of bladder cancer. De Hond married multi-athlete Remona Fransen in November 2019, with whom he had been together for nine years. With Fransen he had two children: Livia and James, who was born in August.
---
---