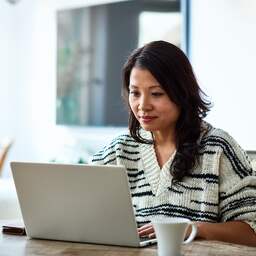 The subsidy portal of the STAP scheme was affected by a malfunction this morning. As a result, people could not immediately apply for the 1,000 euros for a course at 10 a.m., benefits agency UWV told NU.nl. It is not the first time that pressure has led to a malfunction in a new subsidy round.
"Due to a combination of a technical malfunction and the large crowds, there are problems with the subsidy portal," says a spokesperson for the UWV.
The benefits agency hopes that the subsidy portal will be accessible again at 11 a.m. for workers and job seekers. The spokesperson advises those waiting to remain seated a little longer. "Those who are already in the digital queue can just stay there. It just takes an hour longer."
The STAP budget is intended to help people who want to be trained or retrained. Workers and job seekers can claim a contribution of 1,000 euros towards study costs.
The training budget is very popular. In previous rounds, the money ran out within a few days each time. This busyness was also accompanied by disruptions at the UWV.
---
---