---
Feb 28, 2023 at 09:39 Update: 9 minutes ago
The Nord Stream explosions caused enormous damage to the seabed of the Baltic Sea. An unknown number of cod and porpoises died. They also lost their hearing, were injured or have difficulty reproducing. Danish, German and Polish researchers report this in a joint report.
According to the researchers, the explosions released 250,000 tons of polluted seabed. The explosions that severely damaged two gas pipelines in September took place in a sensitive area of ​​the Baltic Sea where chemical waste has previously been dumped.
Fish and mammals exposed to those toxins may get sick, says Danish researcher Hans Sanderson in The Copenhagen Post. These include cod and porpoise populations. Both animal species have mating grounds in the affected area. They will die or else have trouble reproducing, according to Sanderson.
The researchers estimate that all porpoises and seals within a radius of 4 kilometers around the explosions were probably killed by the shock waves. Porpoises and seals that swam within a radius of 50 kilometers around the pipeline may have become (temporarily) deaf from the explosions.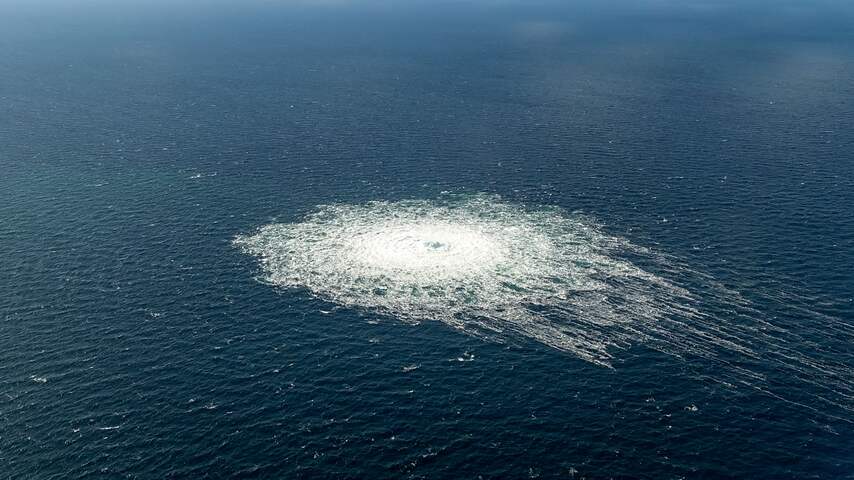 This photo was taken after the gas leak at Nord Stream 2. Photo: AFP
Explosions are 'nail in coffin of Baltic Sea'
There are an estimated 500 harbor porpoises in the Baltic Sea. During the breeding season (May through October), the cetaceans congregate in an area some 40 kilometers east of the blast zone. How many porpoises have been affected is a guess. But according to the researchers, the population is so small that the loss of a few porpoises can have major consequences for the survival of the mammals.
The Danish nature protection agency calls the report "very worrying". The Danish branch of the World Wildlife Fund (WWF) speaks of "a tragedy in the worst place imaginable" and calls the explosions "the nail in the coffin of the Baltic Sea". The WWF has called on the Danish and Swedish governments to come up with an action plan.
The four explosions on the two gas pipelines were the result of sabotage. It is not yet clear who is behind this.
What is Nord Stream?
The Nord Stream 1 and 2 are subsea pipelines in the Baltic Sea. They bring Russian gas from Russia to Germany and can thus provide heating to millions of European households. The latest, Nord Stream 2, was never used due to the war in Ukraine. In addition, Russia closed Nord Stream 1 indefinitely in September, so no natural gas was supplied at the time of the explosions. There were still gas residues in the pipeline.
---
---