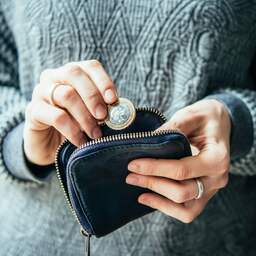 The interest on Dutch government bonds with a term of ten years rose above 3 percent on Tuesday. That's the first time since the summer of 2011.
It concerns the interest that the Dutch government must pay if it wants to borrow money on the financial markets. The ten-year rate is an important indicator of a country's creditworthiness and the strength of an economy. In addition, mortgage and savings rates often follow roughly the same development.
Since 2014, the interest rate on Dutch government bonds has been below 1 percent for a long time. From the spring of 2019 to the end of 2021, it was even negative. In this way, the government received money, as it were, when borrowing money.
During the debt crisis of more than ten years ago, interest rates on Southern European government bonds in particular shot up sharply. The ten-year Greek government interest rate was even 36 percent for a short time at the beginning of 2012. As a result, it became virtually unaffordable for countries such as Greece to borrow money on the financial markets.
In recent years, the European Central Bank (ECB) has tried to lower the interest rates of various countries by buying up government bonds. At the same time, this allowed the ECB to stimulate inflation somewhat. Now that inflation is high in Europe, the central bank is phasing out the asset purchase program in steps.
---
---