---
Feb 28, 2023 at 05:20 Update: 8 minutes ago
Dutch chrysanthemums and tulips still end up on the table of Russians. The sale of flowers does not fall under the sanctions and growers and exporters have few moral objections, they tell NU.nl. Flower export to Russia has become much more difficult a year after the invasion of Ukraine.
From chips and trucks to electronics and plants: many Dutch items that were exported to Russia can no longer be sold to Russians due to European sanctions. Flowers are still allowed to go to Russia, while a rose bush, for example, will again fall under the sanctions rules. The idea is that Russians may be able to earn money with plants or shrubs. They can't do that with flowers.
Flower growers see few moral objections to sales to Russians. "Tulips make people happy," says Arjan Smit of Smit Flowers. A peony grower from Gelderland, who prefers to remain anonymous, also has no problem with it. The grower always sold a lot of peonies in Russia and will still do so.
"There will still be Russians who want flowers," says the grower. "Every euro spent on flowers can no longer go to tanks."
Flower trade with Russia in figures
Exact figures on the decline in flower exports are difficult to obtain. Russia has dropped out of the top ten export destinations, according to the Association of Wholesalers of Floricultural Products (VGB). "We probably trade very little," says VGB director Matthijs Mesken. Statistics bureau CBS reported this week that the export value of flowers and plants to Russia fell by 19 percent in 2022 to 324 million euros.
Women's Day Valhalla for Dutch flowers
In recent years, millions of flowers went to Russia. Chrysanthemums and tulips are especially popular. March 8 is Women's Day in Russia and until last year it was also a holiday for Dutch flower growers. "Women's Day was very good for us. In addition to Valentine's Day and Mother's Day, it was an important sales moment," says Smit.
According to Smit, the entire tulip sector in the Netherlands annually sells about 6 percent of its tulips in Russia. For almost all tulips it was Women's Day. "Now sales to Russia are under pressure and that is quite a setback," says Smit. Lost demand from Russia also means that tulips are now being auctioned for a lower price, about 16 percent less.
Russia was also an important part of the sales market for a South Holland chrysanthemum grower who prefers to remain anonymous. "That trade has decreased considerably, but I still have flowers that go to Russia."
Growers like him do not do business directly with Russian customers. This is done via exporters, who purchase via the auction clock or directly. Then they arrange the sale. Growers therefore do not have to enter into a financial transaction with Russian customers.
Difficult transport makes trade much more difficult
That trade is under pressure is partly due to other sanctions, say growers and traders. For example, transport has become much more difficult, because Russian trucks are no longer allowed to enter Europe. In addition, financial transactions with Russians have been made more difficult. At the same time, growers' energy costs are rising, also caused by the war in Ukraine and subsequent trade restrictions.
"The more difficult export leads to higher prices for the end customer, the Russian woman who loves Dutch chrysanthemums and tulips," says Viktor Kurgalin. Kurgalin is a born Russian who, as a salesman for an export company, resells flowers from Dutch growers to Russian customers, among others. "The high prices are depressing demand from Russia."
In recent years, Kurgalin received many orders for flowers well before Women's Day. "It's much less this year, but 20 or 25 percent from early 2022." He is afraid that new sanctions packages will affect flower sales even more. "As a result, people become unemployed. Moreover, otherwise Russians will get their flowers from China."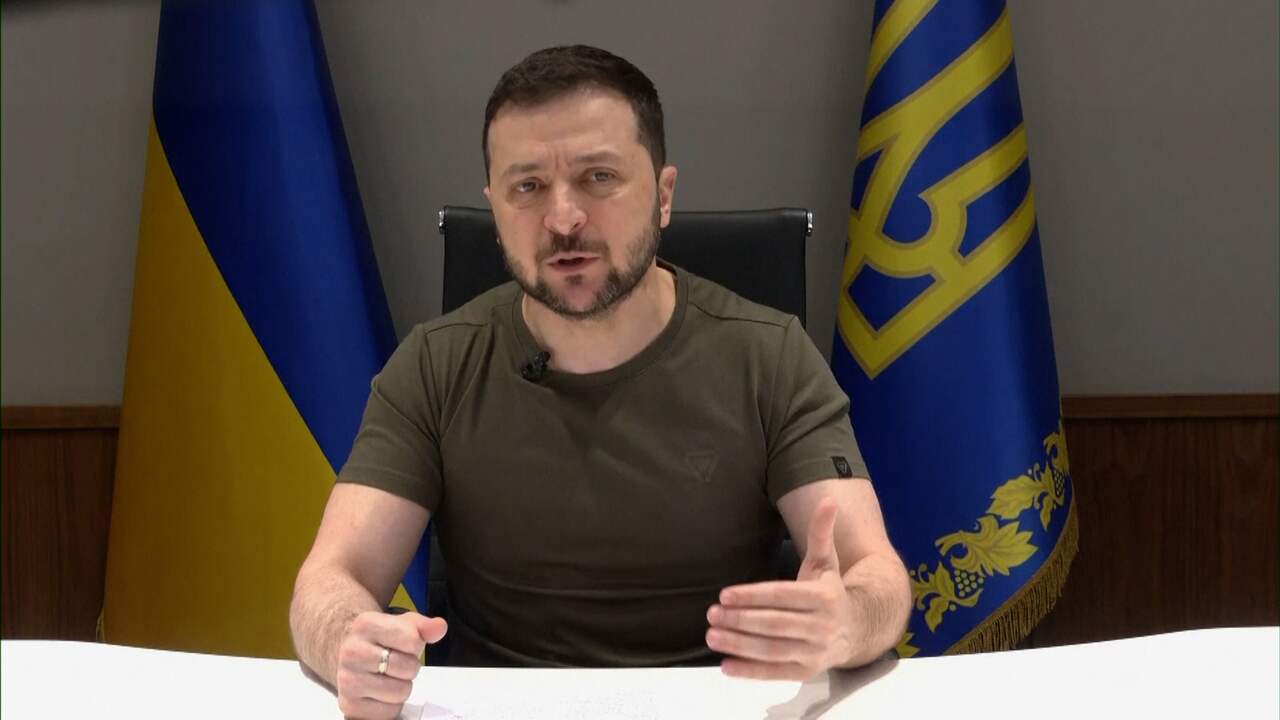 1:33 Play button
---
---