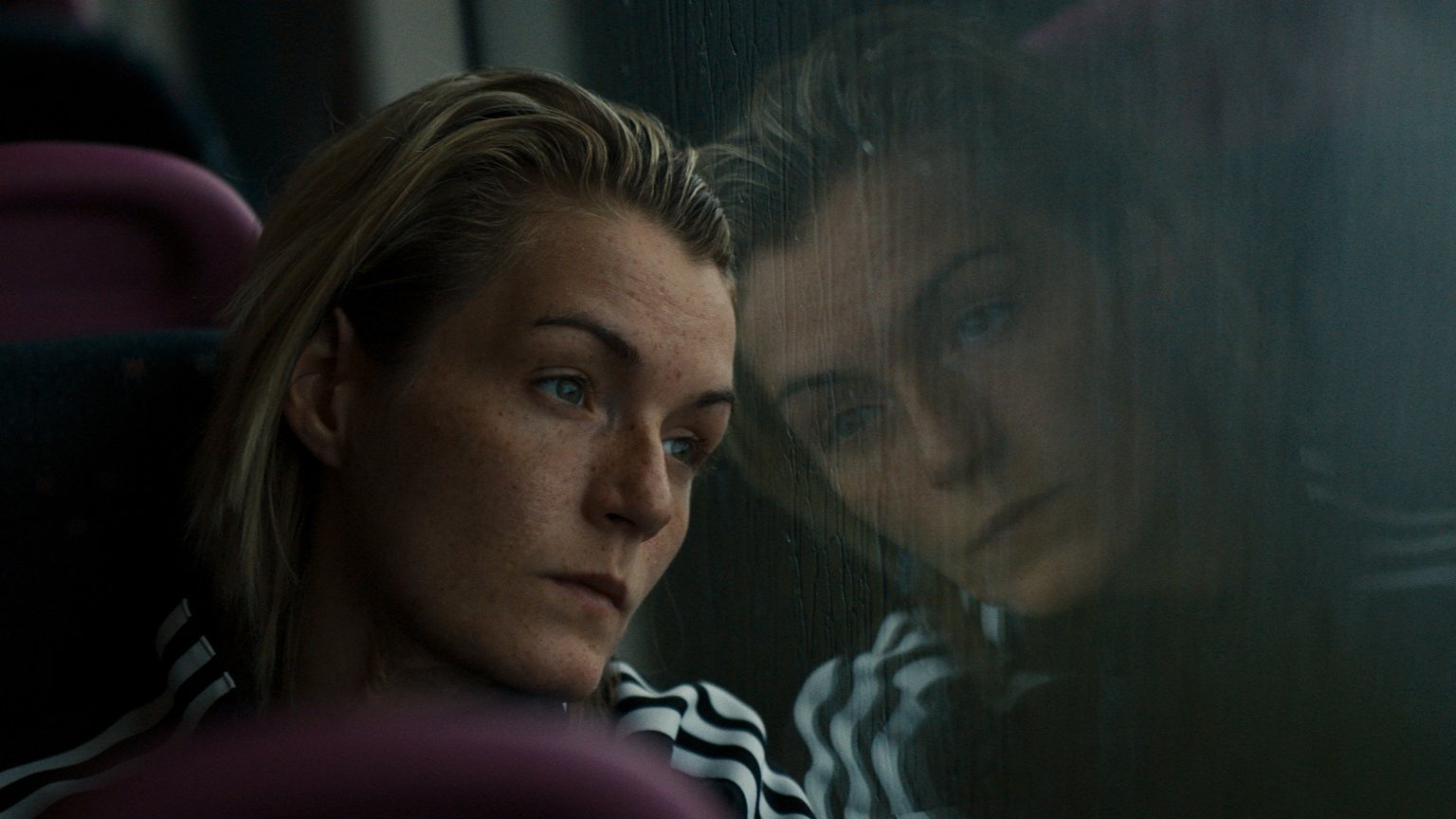 Luck doesn't exactly come to Franky. The young nurse was injured as a child in a large fire that tore her family apart, lives with her mother and sister in a small working-class house and works very hard in her early twenties to make ends meet. Everything changes when she meets Florence, but whether that's for the better…?
Silver Haze (2023) is the new compelling drama film from director Sacha Polak (Dirty God (2019), Hemel (2012)) and is set in a suburb of London. Franky is played fantastically by Vicky Knight, who actually has no acting background at all. The two met on the set of a previous project, and Knight turned out to be perfect for this semi-autobiographical project about friendship, love and family. Her opponent is Esmé Creed-Miles, and Archie Brigden, Angela Bruce and Charlotte Knight (sister of!) also play very convincingly.
Real love?
Something quickly blossoms between Franky and Florence after their first meeting, despite the fact that they both occasionally claim that they don't like women. They both have a lot of emotional baggage that regularly gets in the way, but in the first weeks of their heady new crush it seems like they can take on the world together. Polak plays with the soundtrack and the way of filming and thus manages to create a dreamy scene in between all the misery.
Family in all forms
Anyone who has ever been in love knows that the magic of the first few weeks wears off at some point. This also applies to Franky and Florence, who, in addition to their own problems, also have to deal with homophobia from just about every angle. It turns out that being in a relationship this way isn't easy, and they both look for ways to escape the stranglehold that life seems to have on them. Despite the bumps she experiences with Florence, Franky does meet people through her who take her seriously and love her with all her limitations. The love that she couldn't get a grip on in her relationship now comes to her in a different way.
Multiple movies at once
And then there's Franky's sister, her father and his new wife, her ex and countless other incredibly interesting people who all have their own story in Silver Haze. It is great how Polak treats all characters with respect and shows them in all their layers, but this depth also makes it very much. She actually made three films in one with Silver Haze. Because all subplots are so interesting, the whole thing becomes a bit disjointed. There is too much going on at the same time to fully understand all the themes, while that is what you as a viewer would prefer to do. There are still tons of things to explore in Polak's storytelling, so let's hope she continues making movies for now.
Image: Still 'Silver Haze' via Filmdepot
---