---
27 Feb 2023 at 10:33
The British media are full of praise for Manchester United and Erik ten Hag in particular. The trainer is seen as the mastermind behind the resurrection of the club, who defeated Newcastle United in the final of the League Cup (2-0) at Wembley on Sunday.
"Erik ten Hag is, due to his appearance and tactical insight, the manager who ensures the transformation that Manchester United is ready for," writes the BBC. "And he now has a trophy to prove it. This is the success United have craved for almost six years."
The BBC, however, is somewhat reserved. "It is still too early to make a final judgment. There seems to be a mood swing at United and Ten Hag's work seems to be central to that."
The Guardian writes that United's League Cup win could mark the start of a new successful era for United. According to the newspaper, it already feels different from the prizes under José Mourinho, who won the League Cup and the Europa League in 2017 with 'The Red Devils'.
"Those prizes were the last successes of what was already there. Now, after years of disorder, Ten Hag ensures that United enjoy the present again and look to the future with confidence. The League win is the result of Ten Hag's clear and rigorous approach and leadership."
Unfortunately, this content cannot be displayed. We do not have permission for the necessary cookies. Accept the cookies to view this content.
Change cookie settings
'It's all about content again and not about image'
The Daily Mail also sees a transformation at United, who were no longer champions after the departure of legendary coach Alex Ferguson in 2013. "Ten Hag has only been here since last summer, but he has already changed the character of the club. Or rather, United is becoming what it once was."
The newspaper called the club's sixth League Cup win in club history "a victory for the team", after United had been centered around the individual for years. And years in which other things were more important than football.
"This was a victory that shows that the authority should lie with the manager and not with a player. United was about ironing out problems with superstars like Cristiano Ronaldo and Paul Pogba, who tried to take authority away from the manager. Hag has brought important values ​​back to United. It is again about content and not about image."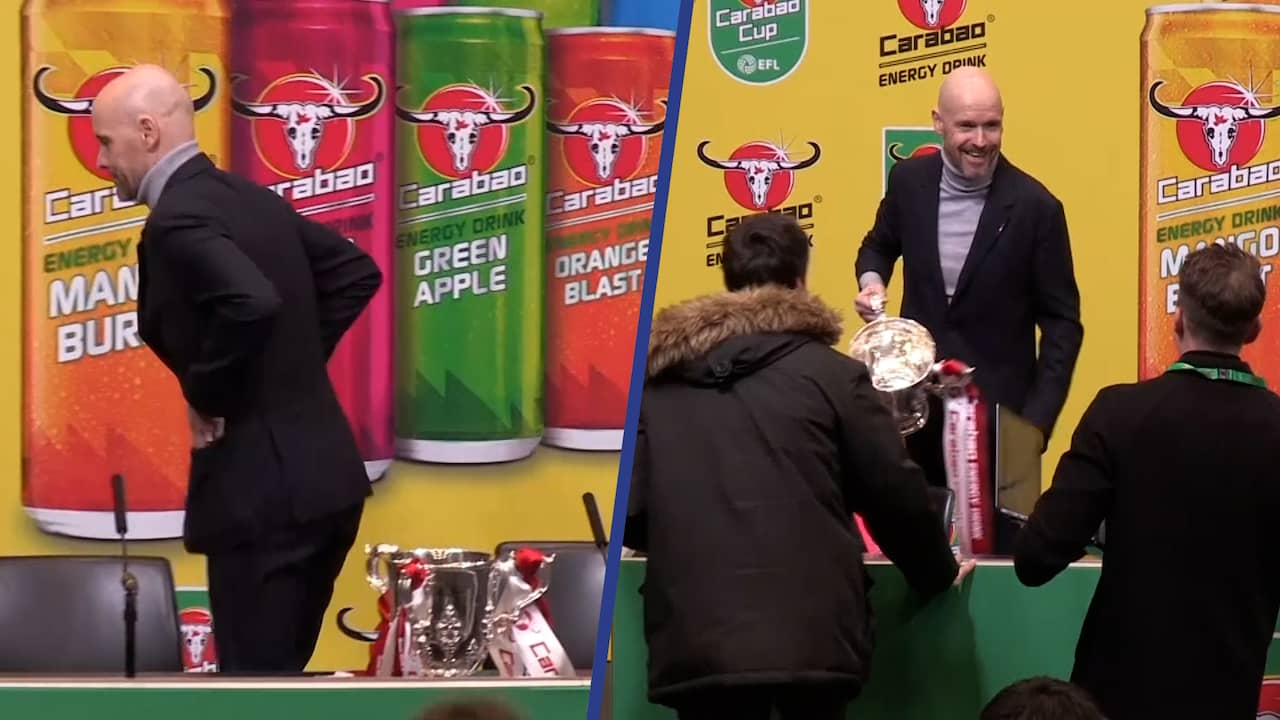 0:34 Play button
---
---