---
27 Feb 2023 at 11:11
The Northern Lights are one of the most spectacular natural phenomena in the world. People travel to Scandinavia especially for it. But on Sunday evening the light show could also be seen above our country, a rarity. NU.nl explains how that was possible.
The Northern Lights are created when electrically charged particles from the sun collide with the Earth's magnetic field. That's right. The sun is constantly spewing huge solar flares into space. Such a solar wind consists of countless electrically charged particles. Solar flares can travel millions of miles. So they can also reach the earth. On average, such a trip takes three days.
The magnetic field that surrounds the Earth protects us from these solar flares. The magnetic field deflects the particles towards the poles. The solar particles then collide with atoms and molecules around the north and south poles.
This creates all kinds of colors of light: green, red and sometimes blue. In the north we call this phenomenon the northern lights. The Southern Lights are near the South Pole.
Most of the time, the Northern Lights linger around the Arctic Circle. In Europe over Norway, Sweden, Finland and northern Scotland. On the other side of the globe above Canada and Alaska. The stronger the solar flare, the further south the northern lights end up. Sunday night we had such a strong solar flare. That way the light could also reach us.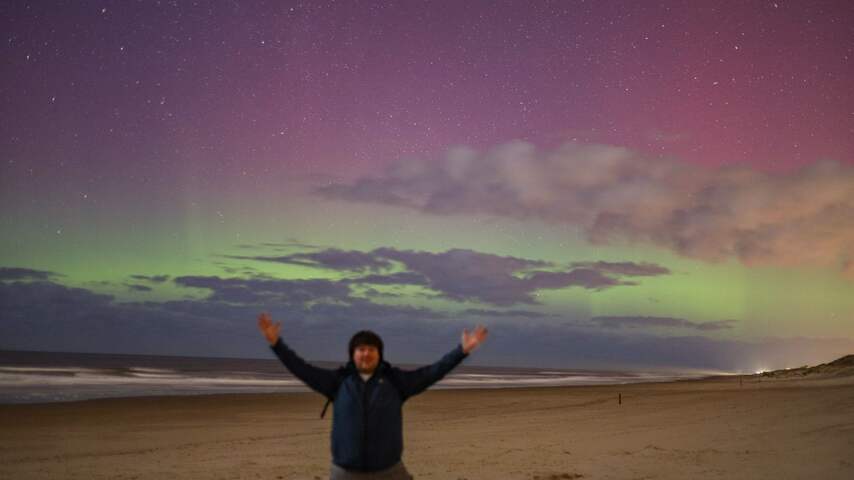 NU.nl reader Corné Ouwehand made this picture from the beach of Egmond aan Zee in North Holland. Photo: Corné Ouwehand
The flame was so strong that the light could be seen as far south as the Netherlands. The last time this happened was in 2015, says weatherman Wouter van Bernebeek. According to him, the band of light lay across southern Norway and northern Scotland.
From the Netherlands we looked at that band obliquely, so to speak. As a result, you saw pink and red light at the edges. In the distance the light was bright green, the same color you would see if you stood directly under it.
On rare occasions, the Northern Lights come even further south. In 1859, for example, the earth suffered such a strong solar flare that the light could be seen as far as the equator, Weerplaza reports.
For those who missed the light show on Sunday evening, there is a new chance on Monday evening. According to Van Bernebeek, a second solar flare is on its way to Earth. Between 9 PM and 3 AM, the Northern Lights can be spotted again. However, the clouds are increasing, so the phenomenon will not be as beautiful as Sunday evening.
You have the best chance along the north coast and on the Wadden Islands. Stand in a place with as little artificial light as possible. You can also try capturing the light with a slow shutter speed on your camera.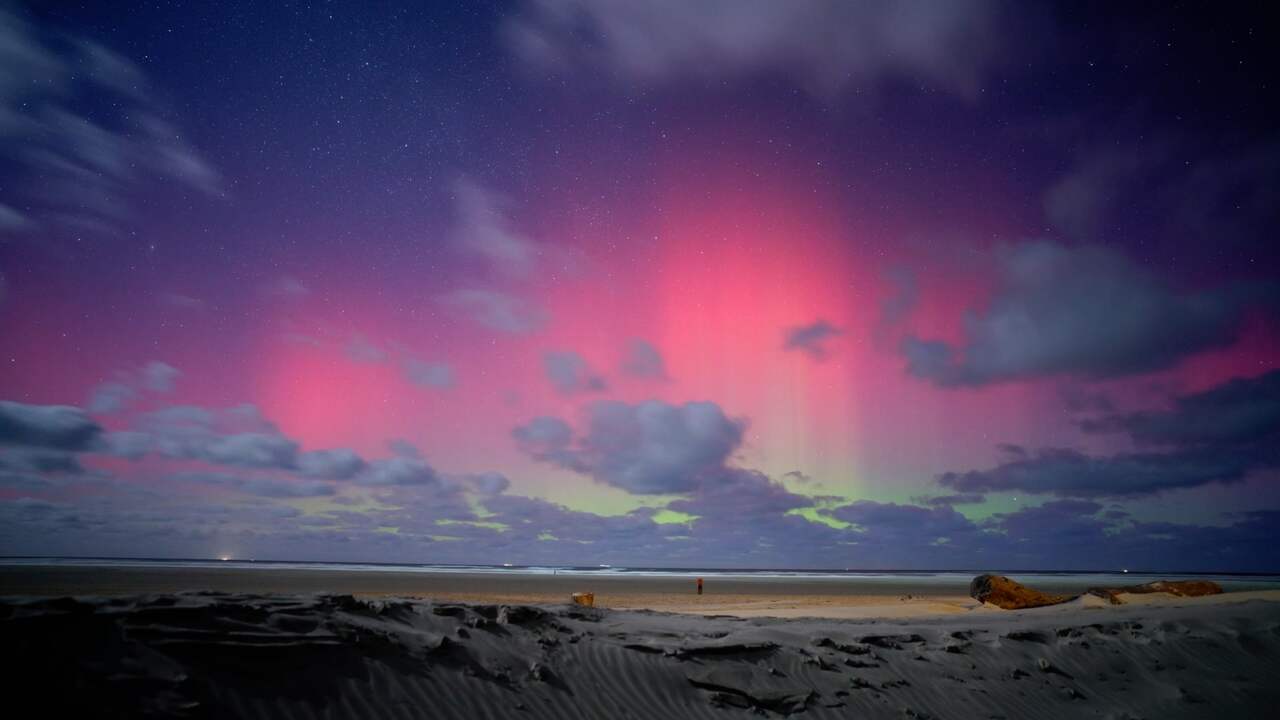 0:55 Play button
---
---