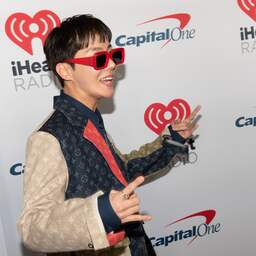 J-Hope of the successful South Korean boy band BTS will soon start his military service. Big Hit Music, the label behind the band, announced on Sunday that the 29-year-old artist has decided not to postpone his military service any longer.
An exact launch date has not yet been announced, but the company promised to keep fans updated. On the same day, Big Hit Music also shares that the artist will release new music next week.
The single called On the Street will be released on March 3. It is the pop star's first new solo music since he released his record Jack In The Box in July last year.
South Korea still has active military service because of the ongoing tensions with neighboring North Korea. All men between the ages of 18 and 28 must therefore join the army between 18 and 21 months. An exception was made for the members of BTS. Because of their great international success, they were allowed to postpone their military service until their thirtieth birthday.
J-Hope is the second member of the seven-member group to begin his military service. Singer Jin preceded him, he already started in December.
---
---