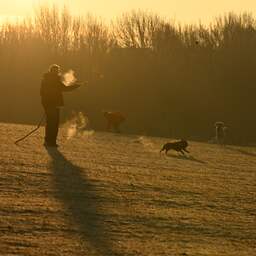 The sunny and cold weather will continue in the coming week, Weerplaza reports. Occasionally there is a small chance of precipitation or clouds, but the sun predominates.
Monday starts the day sunny. This is due to a high pressure area over Scotland. The wind comes from snowy Scandinavia and is therefore cold and dry. It will be 5 to 7 degrees, but because of that cold wind the feeling temperature is a lot lower.
Monday afternoon the clouds will increase slightly and light rain may fall. During the night it will freeze lightly to moderately.
On Tuesday, the clouds will clear and the sun will break through. Wednesday and Thursday will also remain dry and sunny. During the day it is 6 to 7 degrees. In the night and early morning the light will freeze.
On Friday, the high pressure area above Scotland will move slightly to the west. As a result, the wind turns to the north to northwest and we have to take into account some hail or (wet) snow showers.
---
---