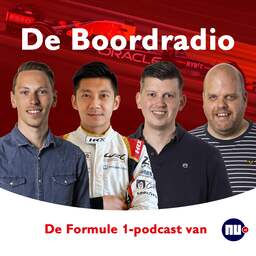 In this episode we look back at the test days in Bahrain. The competitors are afraid of another dominant season for Red Bull and at AlphaTauri you have smiling faces because of Nyck de Vries. You can hear that and much more in De Boordradio. With: Ho-Pin Tung, Joost Nederpelt, Patrick Moeke and Bas Scharwachter.
Click the block above to start the podcast.
Do you have questions for the De Boordradio team? Then you can always email us at [email protected]. You can also respond via NUjij or Twitter.
Do you think you know more about Formula 1 than Joost, Patrick, Ho-Pin and Bas? Participate in the best GP Manager game in the Netherlands! Challenge the men and the rest of the listeners in the subleague of De Boordradio. Search under 'friend leagues' on De Boordradio and sign up!
---
---