---
Feb 25, 2023 at 9:06 PMUpdate: a minute ago
Demonstrations have been held around the world in solidarity with Ukraine and to call for peace in the country. On Friday it was exactly one year ago that Russia invaded Ukraine.
Tens of thousands of people at Brandenburg Gate in Berlin
In the center of Berlin, tens of thousands of people demonstrated on Saturday at the Brandenburg Gate against the war in Ukraine and for peace negotiations. The participants also want arms deliveries to Ukraine to be stopped.
The 'Revolt for Peace' is an initiative of politician Sahra Wagenknecht of the German party Die Linke and women's rights activist Alice Schwarzer. They want "negotiations and not tanks". By Saturday morning, 640,000 statements of support had been registered on the initiative's website.
One of the speakers was General Erich Vad, a former military adviser to then Chancellor Angela Merkel. He believes that the arms deliveries lack a military purpose and are not done on the basis of a military strategy. According to Vad, the struggle in Ukraine is a deadlocked "war of attrition" that arms deliveries will do little to change.
In western Germany, there was also a demonstration for peace on Friday with a human chain of 50 kilometers between Münster and Osnabrück.
Peace demonstration at the Brandenburg Gate in Berlin. Photo: Getty Images
Meetings in Amsterdam, Utrecht and The Hague
In the Netherlands, demonstrations were held in several places on Friday because of a year of war in Ukraine. A march was held in Amsterdam "to protest against Russian aggression, war crimes and the occupation," the organization said. The protest march started on Museumplein and ended on Dam Square. There were at least a thousand people, many of them Ukrainian women.
At the start of the march, a meter-long Ukrainian flag was unfurled. This also happened at the protest march in the Eline Vere Park in The Hague.
Thousands of Ukrainians gathered in the Jaarbeurs in Utrecht for a commemoration. Ukrainian President Volodymyr Zelensky and Prime Minister Mark Rutte, among others, addressed them via video messages. People prayed for peace in several churches and in the evening the church bells rang in more than fifty Dutch cities.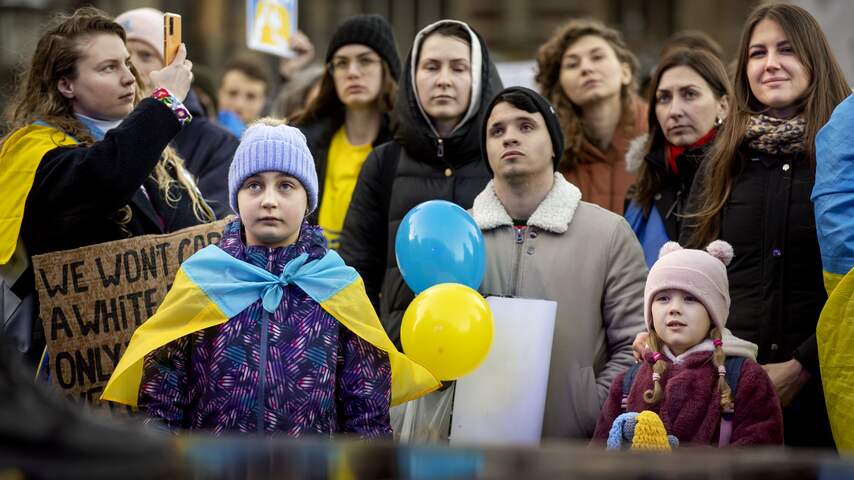 Protest march against war in Ukraine in Amsterdam. Photo: ANP
Protest at Russian embassy in London
In the United Kingdom, a large crowd gathered at the Russian embassy in London on Saturday. People shouted, "Putin, stop the war!"
The evening before, the Russian embassy in London was also the scene of a protest against the war. Then 'Russia is a terrorist state' was projected on the building.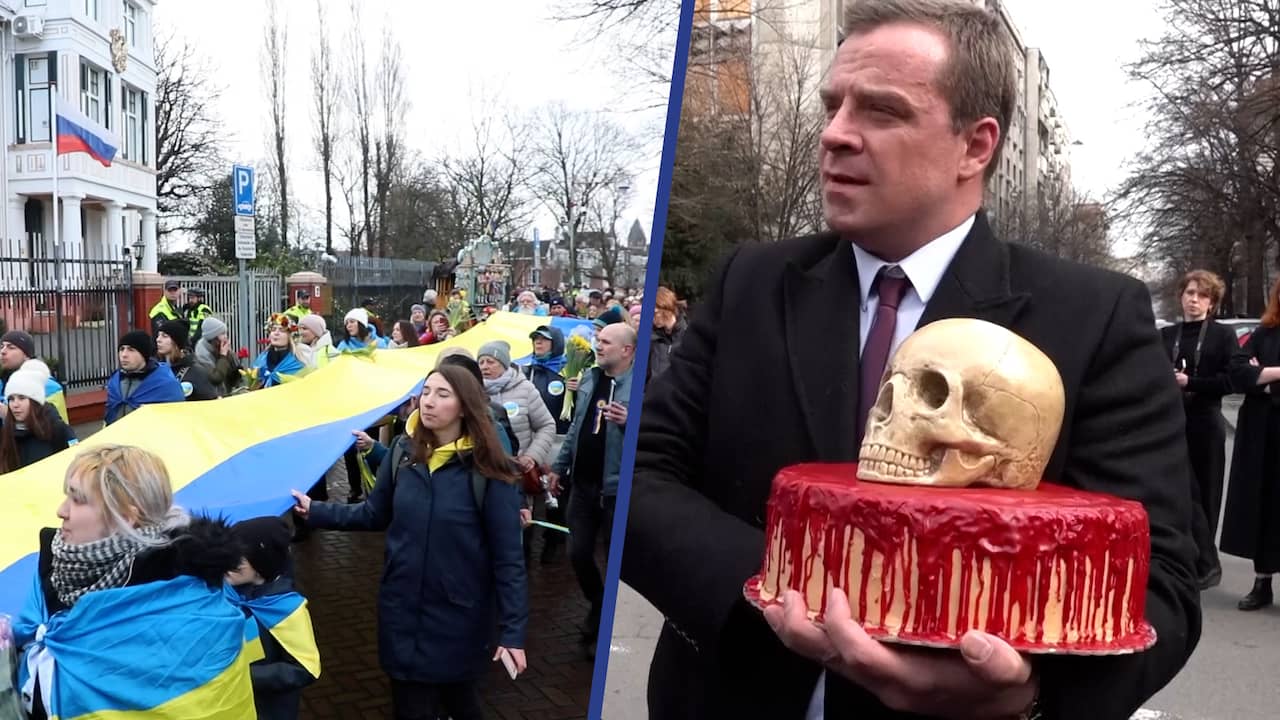 1:15 Play button
Demonstration in Brussels
Thousands of people gathered in Brussels on Saturday to demonstrate against the Russian invasion of Ukraine. In Brussels, too, demonstrators carried a meter-long Ukrainian flag to express their solidarity. Demonstrators also walked behind a large banner that read 'Ukraine wins, democracy wins'.
According to the Belgian newspaper De Morgen, protesters in Brussels called for more weapons for Ukraine, in contrast to demonstrators in Berlin. Some chanted: "Sanctions for Russia, Weapons for Ukraine."
Belgian media also report that many Iranians marched against the regime in Tehran. "Freedom for Iran, freedom for Ukraine," was their message.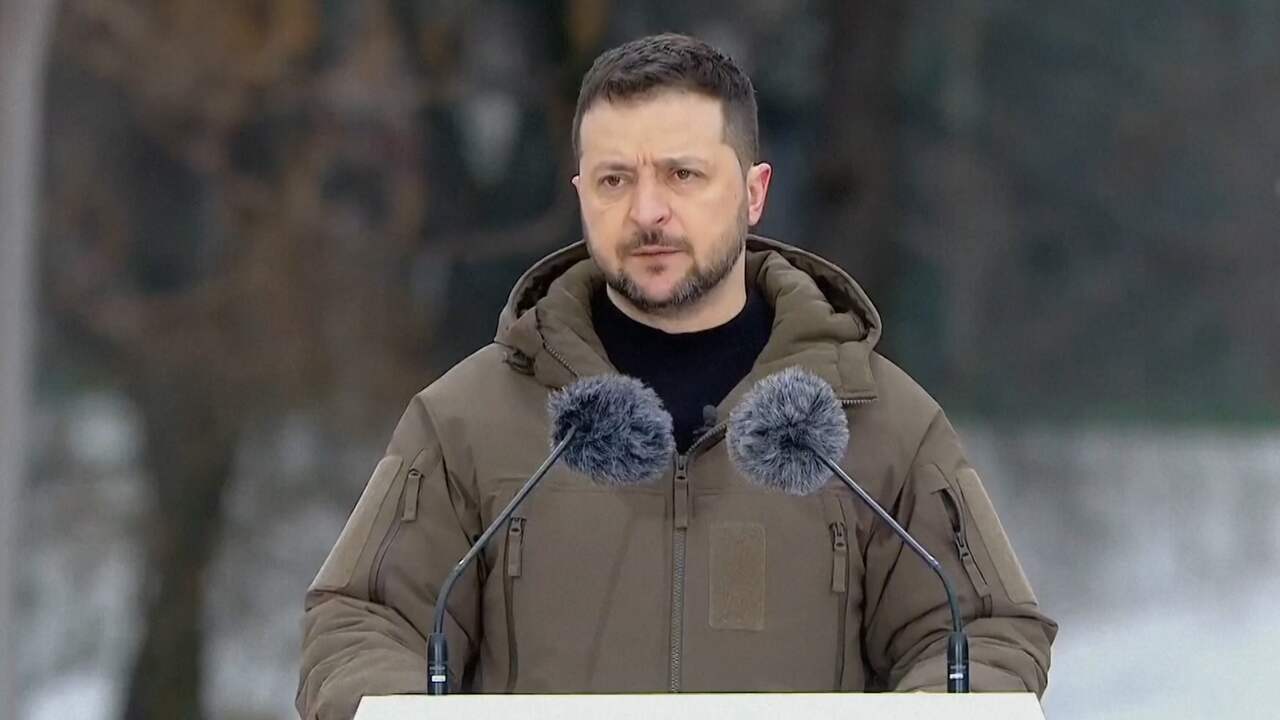 1:09 Play button
---
---