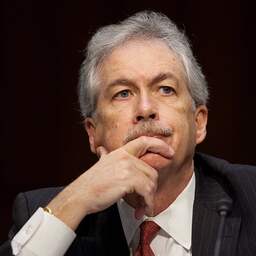 The US intelligence service CIA says it is certain that China is considering supplying weapons to Russia. But a final decision has not yet been made, CIA Director Bill Burns said in an interview with CBS News. The US government disclosed the information in order to possibly influence the Chinese decision.
"It would be a very risky and unwise gamble," Burns said of possible Chinese arms shipments.
It is not the first warning from America. Antony Blinken, the US foreign minister, also publicly expressed his concerns last week after a meeting with his Chinese counterpart Wang Yi. EU foreign policy chief Josep Borrell then warned that by supplying weapons to Russia, China would cross "a red line".
China calls the US suggestion untrue. The country has been trying for the past year to take a neutral stance in the war between Ukraine and Russia, to the frustration of the US.
---
---