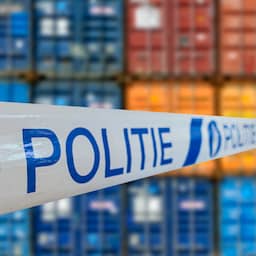 In Belgium, two Dutch people aged nineteen and twenty were arrested because they may have wanted to commit an attack within the drug environment, the Belgian police reported on Saturday.
The arrest took place in the night from Thursday to Friday in Mechelen, Belgium. Surveillance in that city had been tightened because of previous attacks.
The two drove a car with a Dutch license plate that was seen as suspicious. They had a balaclava, a jerry can, spray cans with paint and several mobile phones with them. Banners were also found with a text that can be linked to previous attacks in Mechelen.
The Belgian police say that with the arrests they have prevented a planned attack in the drug environment. Further investigations are being conducted into the suspects and their possible participation in a criminal organization.
The pair are due to appear in court on Tuesday.
---
---