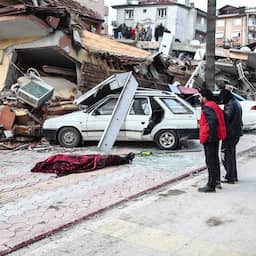 Several Turkish journalists who have been reporting on the earthquakes in that country since the beginning of this month have been questioned by the police, the BBC reports. The British broadcaster spoke with freelance journalist Mir Ali Koçer, among others, who had to come to the police station because of a possible violation of a new disinformation law.
Turkish journalists have been dealing with a new controversial law since October 2022. This law allows reporters to be arrested for sharing disinformation. According to the Committee for the Protection of Journalists (CPJ), there are at least three other journalists facing criminal charges for reporting from the disaster area.
President Recep Tayyip Erdogan says such a law is necessary to protect the population. However, observers say that press freedom in Turkey is curtailed by law. Violation of the law can result in a three-year prison sentence.
During a visit to the disaster area, Erdogan warned that those who spread "fake news" and "cause social chaos" will be prosecuted. Freelancer Koçer says he was very careful in his critical reporting on the aid to victims. He was then questioned by the police for allegedly spreading fake news.
Reporters Without Borders (RSF), an organization that works for press freedom, calls the investigation into Koçer "absurd". The Turkish authorities do not want to respond to questions from the BBC.
---
---