---
Feb 25, 2023 at 11:11 PMUpdate: 5 minutes ago
Armand Duplantis broke his indoor world record in the pole vault again on Saturday. At competitions in the French city of Clermont-Ferrand, the Swede reached a height of 6.22 meters on Saturday.
Duplantis reached 6.21 meters at the World Athletics Championships in Eugene, USA last summer, and that is now the world record outdoor.
The indoor record has stood at 6.20 meters since March 2022. Duplantis reached that height at the World Indoor Championships in Belgrade.
The 23-year-old Duplantis, reigning Olympic and world champion, has now broken the world record six times. He has held the record since February 8, 2020. Before that, the Frenchman Renaud Lavillenie had been the world record holder since 2014 with 6.16 meters.
Duplantis is reigning European indoor champion, but in a week he will no longer be. He does not participate in the European Championship, which starts in Istanbul on Thursday and lasts until Sunday. He feels that the tournament does not fit into his schedule.
The Swedish Athletics Federation reported earlier this week that it was disappointed by Duplantis' decision. "We hoped he would participate, but knew the chance was small," says team leader Kajsa Bergqvist. "Other competitions are more important to him this year. He is working towards that."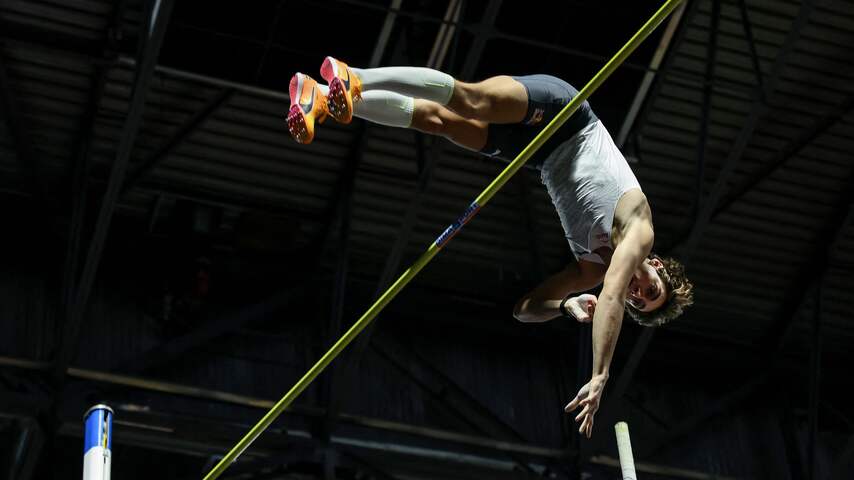 Armand Duplantis' world record jump on Sunday in Clermont-Ferrand. Photo: AFP
---
---