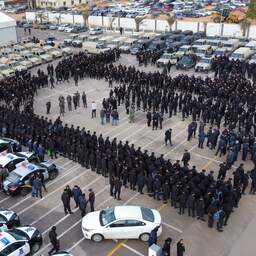 According to the Public Prosecution Service, an international network of people smugglers has mistreated and imprisoned Eritrean migrants in Libya on a large scale. Dozens to hundreds of victims live in the Netherlands, the OM confirms to NU.nl after reporting by Nieuwsuur.
People smugglers allegedly imprisoned and abused the victims, while ransoms were extorted from relatives. According to the Public Prosecution Service, a statement was made by 191 witnesses.
According to Nieuwsuur, the Eritreans were held for months on farms around the Libyan city of Bani Walid. The news program says it has verified this on the basis of descriptions, drawings and satellite images.
The Public Prosecution Service has been mapping the network since 2018 and is now prosecuting two ringleaders, among others. They have been charged with participation in a criminal organization, aggravated assault and human trafficking.
One of the suspects is still detained in Dubai. The Netherlands has requested his extradition.
---
---