---
24 Feb 2023 at 17:30
Max Verstappen suffered from technical problems on Friday during the second day of testing in Bahrain. Although the Dutchman was delayed as a result, he clocked the second fastest time. Nyck de Vries completed another flawless day of testing and finished fourth.
The 25-year-old Verstappen was inside for more than an hour and a half with a broken RB19. It's unclear what exactly was going on. At that time, the two-time world champion was already at the top of the times list with a time of 1.31.650. Verstappen made up some of his lost time in the final phase and completed 48 laps.
For Verstappen and Red Bull, the technical problem was the first setback of the three-day test. On Thursday, the Austrian team with Verstappen behind the wheel was the most productive and also the fastest.
Alfa Romeo driver Zhou Guanyu clocked the fastest time on the soft C5 tire with 1.31.610. He was four hundredths faster than Verstappen, who had recorded his time on the C3 band. The C5 is Pirelli's softest and fastest tyre. The C0 is the hardest and therefore the slowest tire that the Italian tire supplier has made available.
De Vries, who, like Verstappen, only took action in the afternoon, had a problem-free session, just like the day before. On the C4 band, he approached Zhou's time to within six tenths. Aston Martin driver Fernando Alonso (C3) completed the top three half a second behind Zhou. De Vries completed 74 laps on the circuit in the desert state.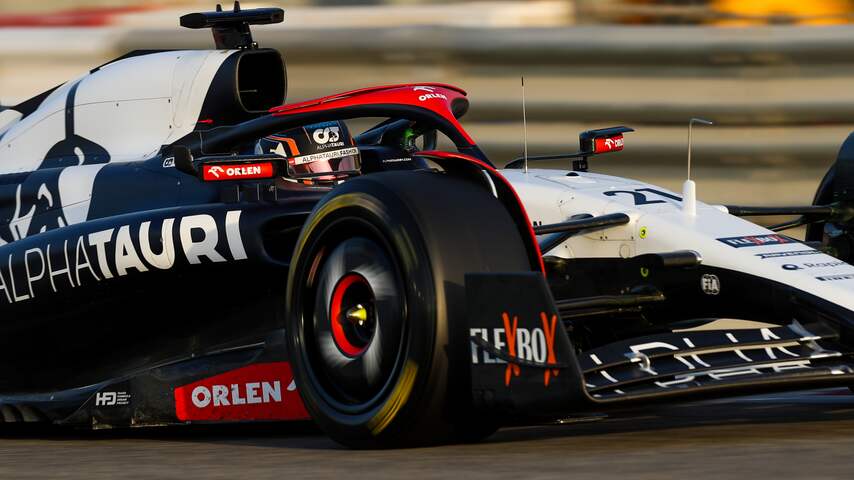 Nyck de Vries had another excellent day of testing in Bahrain. Photo: Getty Images
Russell raises a red flag
George Russell provided the only red flag of the day. The British Mercedes driver stopped with more than an hour and a half left on the clock with a hydraulic problem and then did not return to the track.
It was the second time in this test week that a session had to be stopped. Felipe Drugovich had caused the first code red on Thursday morning by also coming to a standstill with technical problems.
The next time Verstappen will get behind the wheel of his RB19 again will be next Friday during the first free practice session for the Bahrain Grand Prix. The three-day test will conclude on Saturday, but then Sergio Pérez will be in action for Red Bull all day. De Vries will be responsible for the morning session at AlphaTauri.
---
---