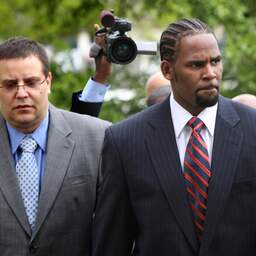 R. Kelly will receive one year in prison in addition to the 30-year sentence he is already serving for sexual abuse and trafficking in women. The artist was sentenced to another twenty years in prison on Thursday for child pornography and extortion, but he can serve almost the entire prison sentence simultaneously with his previous sentence.
As a result, he will still be released after a maximum of 31 years. Kelly will be about eighty years old by then.
Prosecutors demanded a 25-year sentence against the singer. They called R. Kelly "sadistic and a serious danger to society".
At the end of June, Kelly, known for hits such as I Believe I Can Fly and Ignition, was already found guilty in New York of leading an organization that aimed to abuse women and underage girls. The singer, who has been detained since 2019, was then sentenced to 30 years in prison.
The singer has been accused of (child) abuse since the 1990s. Kelly has always said she is innocent.
---
---