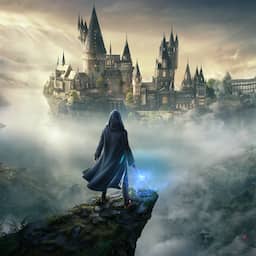 By Tim Wijkman-van Aalst
---
Feb 24, 2023 at 12:28PM Update: 3 minutes ago
Hogwarts Legacy is the fastest-selling game by game studio Warner Bros. Games has ever released. As of February 10, the Harry Potter game has already sold more than twelve million units. The game developer reports that the game has already generated 850 million dollars (more than 800 million euros).
The game has also broken records on game streaming site Twitch. At peak time, 1.28 million people watched the game simultaneously. That is the largest number of viewers ever for a so-called single player game.
The game is the first really big Harry Potter game, in which you can explore all of Hogwarts and the surrounding areas. In Hogwarts Legacy you play a student at the famous school of magic around the end of the 19th century. It means that movie characters like Harry Potter, Albus Dumbledore, and Voldemort don't appear in the game.
There is some controversy surrounding the game. This is partly due to book writer JK Rowling, who critics say has made transphobic statements. One of the largest game forums in the world is boycotting the game, because they believe that part of Rowling's turnover is invested in fighting trans rights.
Hogwarts Legacy has been available for PC, PlayStation 5, Xbox X and S since February 10. The game will also be released for Xbox One and PlayStation 4 on April 4. Later this year, on July 25, the game will be released for Nintendo Switch .
---
---