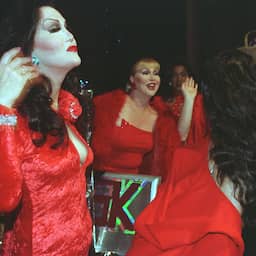 ---
Feb 23, 2023 at 7:36 PMUpdate: 6 minutes ago
In the US state of Tennessee, drag shows in public or in front of children are banned. Conservative Republicans say they want to protect the youth in the state from drag, a form of entertainment in which people pose as someone of the opposite sex during a show.
Tennessee is the first state in the US to introduce such a drag ban. The state is spearheading the Republican-led effort to limit drag in at least 15 states. A Republican majority voted in favor of the law in a vote in the Tennessee House of Representatives.
People who do not comply with the ban are at risk of a penalty. The adopted bill states that it can involve sentences of up to six years in prison.
The Republicans are responding to the greatly increased visibility of drag. The phenomenon grew from an underground performance art in the gay scene to mainstream entertainment, including the popular television show RuPaul's Drag Race.
Drag performers and civil rights groups call the drag ban unconstitutional and unnecessary. They see the measure as part of the Republican push to pass laws restricting the lives of gay, lesbian, bisexual and transgender people across the country.
---
---