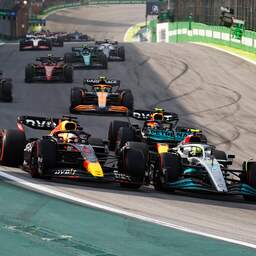 Airline company Qatar Airways will be one of the main sponsors of Formula 1 in a multi-year commitment, reportedly worth hundreds of millions of dollars.
Formula 1 CEO Stefano Domenicali calls it "a perfect match". "This airline and our organization are brands with a global impact. We are a great fit."
Qatar Airways said it is very selective when it comes to supporting sporting events. "But Formula 1 meets all the requirements as far as we are concerned. This is an important strategic step for us."
Qatar Airways succeeds rival Emirates from Dubai. That company has been a partner of Formula 1 for ten years, reportedly for 25 million dollars a year. Negotiations to extend the contract failed last year because the United Arab Emirates company refused to pay more.
To the chagrin of human rights organizations and others, Qatar is increasingly interfering on the international sport scene. The World Cup was held in the country at the end of last year.
The Formula 1 drivers are preparing for the new season in Bahrain from Thursday to Saturday. The season starts on March 5 in the same country. A Formula 1 race will be held in Qatar in October.
---
---