Almost a year ago, the first Ukrainian refugees came to the Netherlands. Two of them look back on their first year here. "Step by step I try to build a daily life."
Kateryna: 'I just want to enjoy life now'
Kateryna Matviyenko, 37, had no plans to go anywhere when the war in Ukraine began. "But then my cousin, who lives in Amsterdam, said: 'Please come to the Netherlands. We have room for you.'"
Matviyenko came to the Netherlands in March, packed with only hand luggage and her dog. "I thought: I'll go there for two weeks, maybe a month. Then everything will be over and I can go back." Now she has been living with her cousin for almost a year.
It took a week for Matviyenko and her sick dog to recover from the flight and for her to eat and sleep again. "After that I actually started looking for a job almost immediately," she says. That distraction was also welcome, because her dog had died. "It didn't help me to keep staring at the wall either." Now she works as an office manager at an Amsterdam tech company.
Insecurity among Ukrainian refugees
After a year, the end of the war in Ukraine does not seem to be in sight. More and more Ukrainian refugees in the Netherlands are wondering how long they can stay in the Netherlands and under what conditions. But such a long-term plan has not yet really got off the ground, according to the Migration Advisory Council. Yet there is a need for this, says the Netherlands Council for Refugees.
Matviyenko divides her time in the Netherlands into three parts. She describes the first part, from her arrival until about June, as one of her most difficult periods. "My dog ​​died. I had to start a new life, even though I didn't intend to. I lost everything: my car, my apartment, my friends and parents were still in Ukraine. I could barely function."
In the second period, from June to December, she tried to accept her new life. That worked from January. "Now I know it's my choice to stay here until the war is over. You can go back to Ukraine if you want, but I don't want to live in a city that I know can be shot at and sometimes has no electricity Here in the Netherlands, that's what I call normal life. Not what is happening in Ukraine right now."
The fact that Matviyenko managed to turn that switch was because she sought help from a psychologist. "That helped enormously. I was able to think about the future and my hobbies again." For example, she started writing her book about a Ukrainian-Cuban musician who tries to prove himself to his father, whom he has never met. She started doing that in Ukraine, but stopped when the war started.
"Eventually I want to go home, but you don't know how long it's going to take," she says. "Before the war started, I planned my future, planned a vacation. And then the war came and everything collapsed. So now I don't want to think too much about success, achieving goals and other things that were important to me before the war. were me. I just want to enjoy the life I have now. That's the plan for now."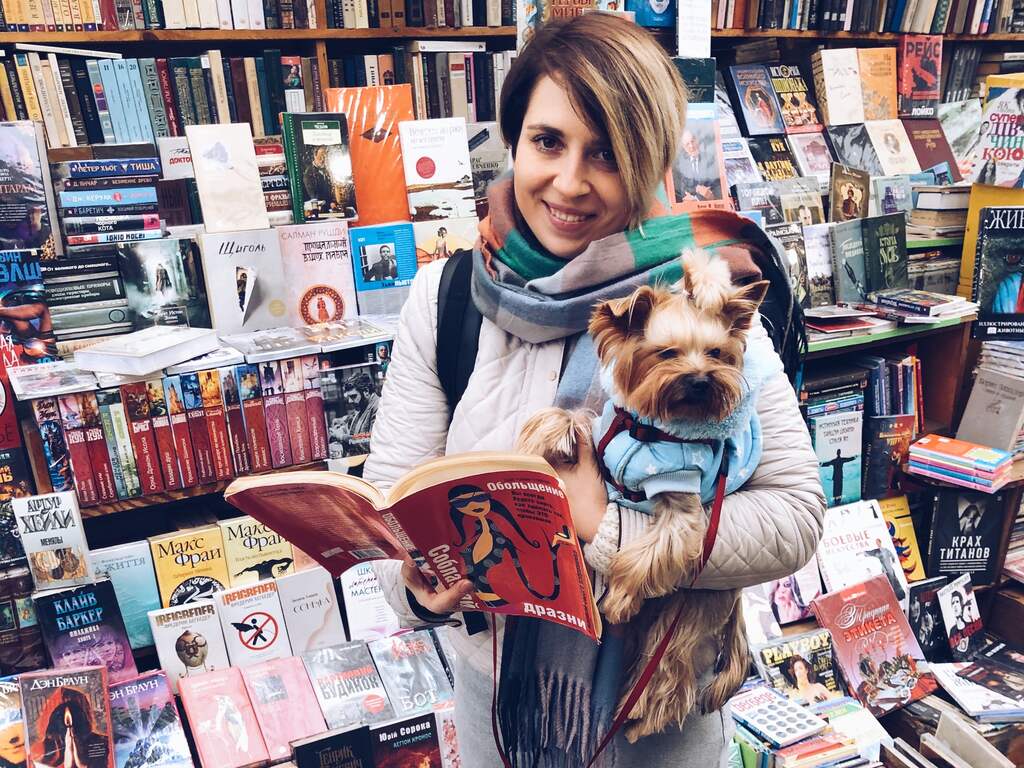 Kateryna Matviyenko en haar hondje Jessica. Photo: Kateryna Matviyenko
Viktoriia: 'I understand better and better how people live here'
In March last year, 34-year-old Viktoriia Sych fled to the Netherlands. She first found shelter with a Dutch guest household in North Brabant. "They were super friendly," Sych tells me over the phone. But after two months she still wanted to try to find something for herself. That turned out to be difficult, but eventually she ended up in a room in a building for Ukrainians in Raamsdonksveer in North Brabant. "That's fine for now."
Sych found the first few months difficult. "I understand better and better how people live here." According to her, the Dutch and Ukrainians differ from each other. "Ukrainians try to do everything as quickly as possible, because we don't know what tomorrow will bring. The Dutch are calmer."
She noticed this, among other things, at her work in HR, where her boss once told her that she does not have to do everything at the same time. She just started this job, after working as a recruiter. In that role, she found jobs for 52 Ukrainian refugees. In Ukraine she also worked as a manager at a cosmetics company, but she doesn't think the roles are really very different. "I like working with people."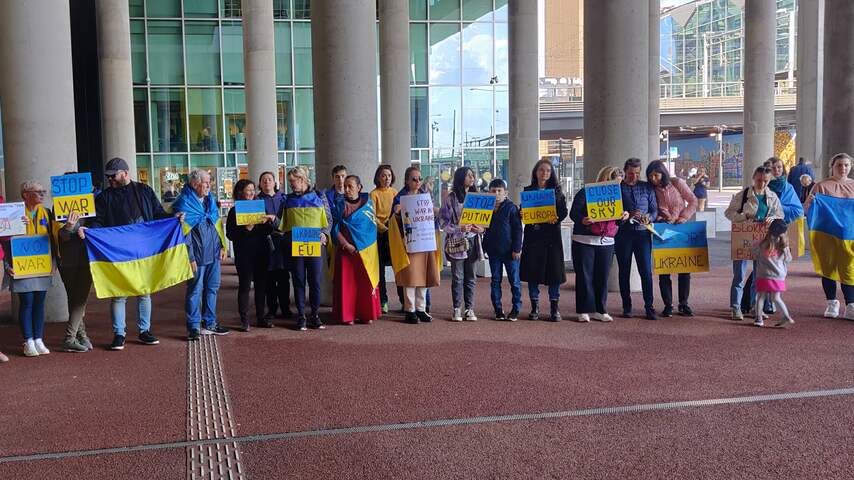 One of the solidarity demonstrations in The Hague, which Viktoriia Sych also attended.Photo: Viktoriia Sych
Sych lived in the northern Ukrainian city of Sumy, where her family is still. "We have contact every day. I think they will stay there. Men are not allowed to leave Ukraine (because of the mobilization, ed.) And my mother does not want to leave without my father."
"I think the Netherlands is nice and comfortable," says Sych. She also likes people. She points to, among other things, all the information she received from the guest household. It is striking that life is expensive "and there are many rules". "If I need certain documents, I have to wait a very long time."
Sych finds the question of whether she wants to stay in the Netherlands a difficult one. "I could live here. It is very important to me what kind of people I have around me and what kind of job I have. If I can build up all that, I can stay. Step by step I try to live my daily life here to arrest."
Despite all the help from the Dutch, Sych wants to remind people that this war is still going on. "People are dying, cities are being destroyed. It is outrageous that such a war is possible in the center of Europe in the 21st century."
---
---