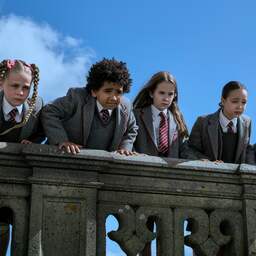 By our entertainment editors
---
Feb 22, 2023 at 4:46 PMUpdate: 4 minutes ago
De Fontein, the Dutch publisher of Roald Dahl's books, is "not yet planning" to adjust the texts in its children's books. The publisher received that request from his British publishing colleague Puffin, who believes that there are "offensive" terms in Dahl's books.
"Publisher De Fontein believes that the spirit of Roald Dahl's work must remain protected. For that reason, his texts will not be adapted for the time being," says Joris van de Leur, director-publisher of De Fontein, in a statement shared with NU .NL.
"The revisions of Roald Dahl's texts are intended exclusively for the English language books in Great Britain."
British publisher Puffin has changed hundreds of passages so that "everyone can enjoy" Dahl's work. For example, a character in Charlie and the Chocolate Factory (Charlie and the chocolate factory) is no longer "fat" but "huge", Oompa Loompas are gender neutral in the same book and in The Twits (De Griezels) the female protagonist is no longer described as " ugly".
Puffin has consulted the adaptations with the Roald Dahl Story Company, the heirs of the British writer. It is possible that they will contact De Fontein to discuss whether changes should still be made to the Dutch versions of Dahl's books.
The French publisher of Dahl's work said on Tuesday that they also refuse to change the texts.
---
---