Fans of Stranger Things (2016– ) will probably disagree with their hero, if it is up to them the popular sci-fi series will never end, but for David Harbor who has played Jim Hopper since the first season, it is now finished.
Hopper's life
Hopper has been an integral part of the series since the first episode. The police officer has made Joyce and her family feel safe in Hawkins from the very first moment. Hopper has not had an easy life. Already in the first season we find out that he was once happily married to Diane, but since the tragic death of their daughter there is nothing left of that. The series hints that he has a drinking problem from those conditions. Now that Eleven is in his life, he seems to have found the right path again.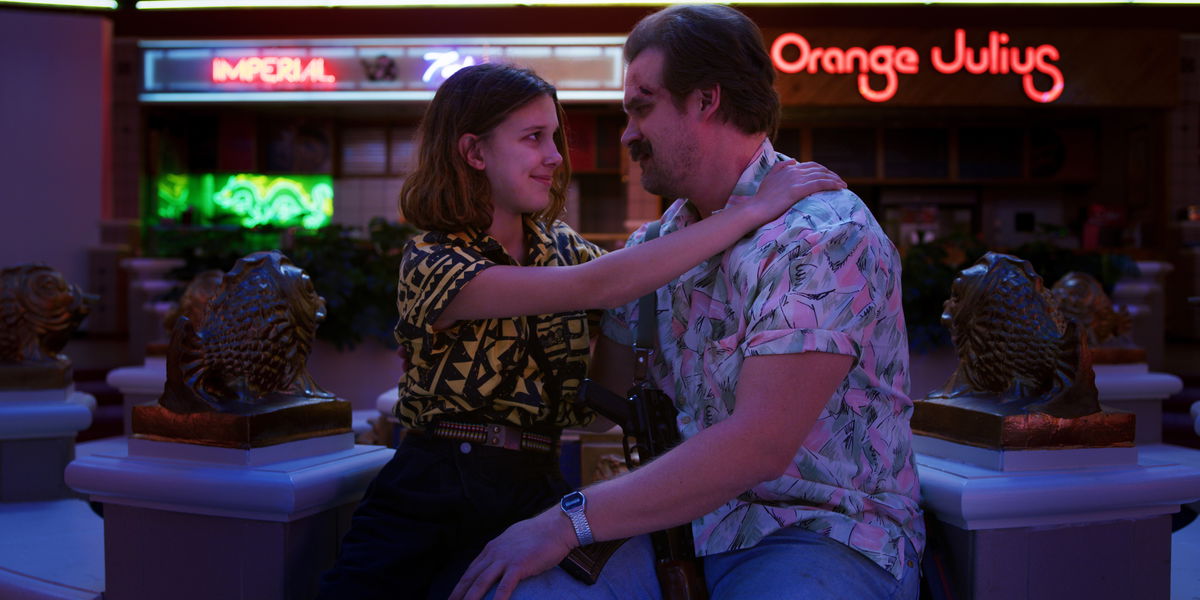 Still 'Stranger Things' via Netflix
'We've all grown up'
The actor speaks highly of the series and says that there is a lot of work in it. When he thinks about what still needs to be done this year, he is already exhausted.
Stranger Things needs to get out of the way. The kids are growing up, we need to take this quick. (…) When I started the series, I didn't want it to ever end. I love the series. I love it even if I wasn't in it. Now we're on the road for nine years and I think it's time to call it a day. Of course it gives a double feeling. There is sadness, but we have all grown up. It's time for us to leave the nest and take on other projects.

David Harbour 8.7
Stranger Things (2016‑ )
Watch on Netflix • After a young boy disappears under very suspicious circumstances, mysterious things come to light in the fictional town of Hawkins, Indiana in the 1980s, including secret experiments, supernatural powers and a strange girl.
The Duffers must move on
Harbor adds that it's time for the Duffers to try something new, too. He calls them talented and is extremely curious about what new project they will come up with next.
Beeld: Still 'Stranger Things' via Netflix
---