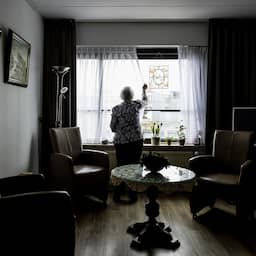 By our economics editors
---
Feb 21, 2023 at 5:06 PMUpdate: 4 minutes ago
People who have paid too little AOW premium in the past will no longer have their benefit cuts. Minister Carola Schouten (Pensions) will introduce an amendment to the law on Tuesday, because the sanction too often "turns out unjust" and is difficult to implement.
Everyone who lives and works in the Netherlands builds up AOW by paying a premium. If you are employed, your employer will deduct the premium from your wages. Self-employed people such as self-employed persons pay this themselves via income tax.
If you do not pay the premium, an additional claim will follow and later a fine. If you have not paid after a while, you can get 2 percent less AOW for life. This discount remains, even if you pay the premium later.
This situation now applies to about 15,000 elderly people. That is disproportionate, says the minister.
According to Schouten, the discount mainly affects vulnerable citizens, such as people with health problems or problems with housing. That is why the minister wants the AOW reduction to be scrapped, also for the group that is already receiving a reduced benefit.
---
---